News
New Dean of School of Education appointed at FedUni
Posted: Tuesday 30 October 2018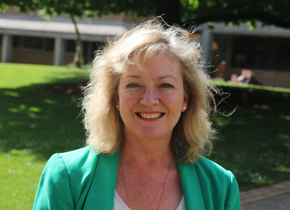 Federation University Australia has announced another prominent senior position with the appointment of Professor Claire McLachlan as Dean of the School of Education.
"I am delighted to join Federation University Australia and lead the University's School of Education," Professor McLachlan said.
"FedUni has long been a national leader in education programs and teaching quality. I look forward to working with the School's staff and students to further the reach and quality of our programs and courses."
Professor Helen Bartlett, Vice-Chancellor and President, said Professor McLachlan had an outstanding research track record in literacy and physical activity in early childhood and parent education programs.
"Professor McLachlan will be an excellent new Dean of our School Education," Professor Bartlett said.
"Her leadership and energy will be invaluable to the University."
Professor McLachlan's previous positions include Head of School, Te Hononga, School of Curriculum and Pedagogy, Faculty of Education, University of Waikoto, New Zealand. She also was Professor of Childhood Education, Institute of Education at Massey University.