News
New Dean of School of Arts welcomed
Posted: Friday 19 October 2018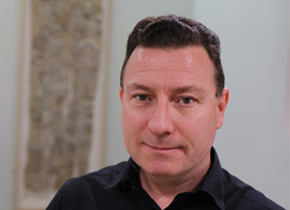 Federation University Australia has welcomed Professor Andrew Hope as the University's new Dean of the School of Arts.
To be based at the Mt Helen Campus, Professor Hope previously was Head of the Department of Sociology, Criminology and Gender Studies in the School of Social Sciences at the University of Adelaide.
He has a PhD in Sociology from Durham University and has held academic appointments at the University of Durham, Sunderland University and Manchester Metropolitan University before moving to Australia in 2012.
"The University is very pleased to welcome Professor Hope as our new Dean of the School of Arts," Professor Helen Bartlett, Vice-Chancellor and President, said.
"Professor Hope has held numerous management and leadership roles and has extensive experience in leading cross-disciplinary curriculum innovation."
Professor Hope said he was looking forward to leading the School of Arts in its next phase of development.
"The School has many outstanding staff and students who are committed to our arts programs throughout all of our campuses," he said.
"The University has a long tradition of strong teaching and research in performing and visual arts, humanities and social sciences. We aim to build on that in the near future."