News
University welcomes new Dean of Federation Business School
Posted: Thursday 18 October 2018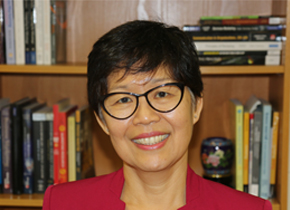 Federation University Australia is delighted to welcome Professor Christina Lee as the new Dean of the University's Federation Business School.
Professor Lee previously was Head of Marketing and Director of the MBA program for Monash University Malaysia.
She also was Head of the Business School at Monash Malaysia.
"We are very excited to welcome Professor Lee as new Dean of Federation Business School," Professor Helen Bartlett, Vice-Chancellor and President, said.
"Professor Lee has more than 25 years of academic experience, including positions at the University of Auckland, Pennsylvania State University and Hong Kong University of Science and Technology."
Professor Lee also has industry experience as a director with a global market research company across Malaysia and Indonesia.
Her research focuses on self, identity and consumption, social marketing and the effect of regulatory focus on decision making.
"I am very pleased to be joining Federation University Australia at this time," Professor Lee said.
"Federation Business School is renowned for its MBA program and popularity with international students. We aim to build on our reputation and continue to deliver high quality business programs."