News
Wimmera Campus to hold Applied Management information session
Posted: Wednesday 1 March 2017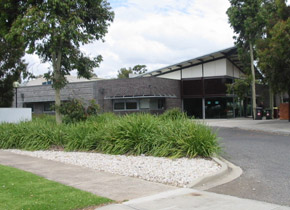 Federation University Australia's Wimmera Campus is pleased to announce it will hold a Bachelor of Applied Management information session for local businesses on Wednesday, 22 March.
To be held from 6.00 to 7.00 pm at the Campus, the session is aimed at business practitioners wishing to add to their qualifications.
"The event will showcase modern business development programs, as well as current information for managers, office manager, project managers and supervisors," Geoff Lord, Head of the Wimmera Campus, said.
"Our Bachelor of Applied Management program has been expertly developed by Federation Business School to appeal to modern business professionals."
The University also offers the program to AFL corporate clients, TAFE institutes in Victoria, New South Wales, Queensland and Western Australia, as well to our international partnerships in Hong Kong, Kuala Lumpur and Singapore.
"This program is a very well received and highly sought after practical applied degree that gives real world solutions to everyday and future strategic business challenges," Mr Lord said.
"We also are offering follow-up individual appointments for the next day, Thursday, 23 March."
For information about enrolling at the University, please email info@federation.edu.au or call 1800 333 864.