News
Major research seminar to be presented at FedUni
Posted: Tuesday 1 March 2016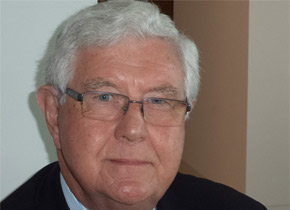 Professor John Dwyer, the nationally renowned health care expert, will give a major presentation at Federation University Australia's Mt Helen Campus on Wednesday, 2 March.
Professor Dwyer is a member of the NSW Health Care Advisory Council and also Chairman of the Medical Staff Executive Council of NSW.
He also founded the Australian Health Care Reform Alliance.
Professor Dwyer's presentation will be titled 'Countering Pseudoscience In This Most Scientific Of All Ages'.
The presentation, organised by the University's Faculty of Science and Technology, is part of FedUni's Research Seminar Series 2016.
"The University is eagerly anticipating this very exciting presentation from Professor Dwyer," Associate Professor Kim Dowling, Chair of Academic Board, said.
"He is an eminent leader in this field and we know this will be a special event."
Professor Dwyer's presentation will be in Room T103 from 11.30 am.
Enquiries about the seminar can be directed to Kim Dowling at k.dowling@federation.edu.au