News
Professor Syed Islam named Fellow of IEEE
Posted: Tuesday 27 November 2018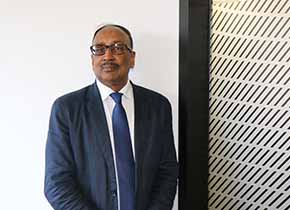 Professor Syed Islam, Dean of the School of Science, Engineering and Information Technology at Federation University Australia, has been named an Institute of Electrical and Electronics Engineers (IEEE) Fellow, effective from next January.
Professor Islam has been recognised for his contributions to wind energy conversion systems. His elevation to IEEE Fellow recognises his sustained, outstanding and international academic leadership in the broad field of Electrical Power Engineering.
"This prestigious award is welcome recognition of Professor Islam's very high international standing in electrical engineering," Professor Helen Bartlett, Vice-Chancellor and President, said.
"The IEEE Fellowship is conferred by the Institute's Board of Directors upon a person with an outstanding record of accomplishments in any of the Institute's fields of interest. A Fellow is the highest grade of membership.
"This award is a very significant acknowledgement of Syed's standing and I personally congratulate him on his achievement."
The IEEE is the world's leading professional association for advancing technology for humanity.
Through its 400,000 plus members in 160 countries, the association is a leading authority on a wide variety of areas ranging from aerospace systems, computers and telecommunications to biomedical engineering, electric power and consumer electronics.