News
TAFE information sessions to be held in Wimmera
Posted: Wednesday 14 November 2018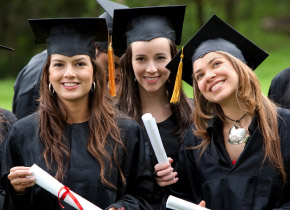 Students interested in taking up a TAFE course are invited to a series of information sessions to be held at Federation University Australia's Wimmera Campus.
"Our highly qualified industry-experienced teachers will equip students with the tools they need to succeed in their study and careers," Geoff Lord, Head of the Wimmera Campus, said.
"The information sessions to be held over two weeks in Horsham will cover a wide range of popular programs."
Bill Mundy, Manager of TAFE Sales and Marketing, said the sessions were a great opportunity for school leavers and mature age students to improve their skills and qualifications.
"FedUni TAFE is one of the leading vocational training institutes in regional Victoria," Mr Mundy said.
"Our TAFE graduates from the Wimmera Campus are highly regarded and are employed by many leading employers throughout the region."
The details of the sessions are:
* Community Services Certificate III
Tuesday 20 November: 1.00 pm to 2.00 pm
* Nursing and Aged Care
Tuesday 20 November: 6.00 pm to 7.00 pm
* Business – Accounting and Bookkeeping,
Leadership and Management
Wednesday 21 November: 5.00 pm to 6.00 pm
* Horticulture Certificate III
Thursday 29 November: 1.00 pm to 2.00 pm
* Free TAFE Community Services Courses
Tuesday 4 December: 1.00 pm to 2.00 pm
For more information contact skillsandjobs@federation.edu.au or call 03 5327 6540