News
Sir Angus Houston to deliver Sir Albert Coates Oration
Posted: Wednesday 31 October 2018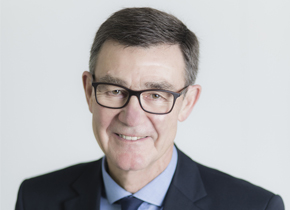 Federation University Australia is proud to announce that Sir Angus Houston, former Chief of the Australian Defence Force and one of the nation's eminent leaders, will deliver this year's Sir Albert Coates Oration.
To be held at the University's Mt Helen Campus, on Tuesday 13 November, Sir Angus' presentation will focus on 'Leadership Matters'.
Air Chief Marshal Sir Angus Houston has had a highly prestigious career. He retired from the military in July 2011 after serving for 41 years. He was Chief of the Australian Defence Force from 2005 to 2011 and prior to that was Chief of Air Force for four years.
In July 2014, Sir Angus was appointed as the Prime Minister's Special Envoy to lead Australia's efforts to help recover, identify and repatriate Australians killed in the Malaysia Airlines flight MH17 disaster. He also led the Joint Agency Coordination Centre, coordinating the Federal Government's support for the search into missing Malaysia Airlines flight MH370 in 2014.
Awarded the Knight of the Order of Australia in 2015, Sir Angus is Chancellor of the University of the Sunshine Coast, chairs a number of boards and also serves as a board member for numerous organisations.
"Sir Angus Houston has been a true national leader for many years and is an extremely worthy choice for this year's Sir Albert Coates Oration," Professor Helen Bartlett, Vice-Chancellor and President, said.
"His esteemed career in the military will provide many insights as he speaks about Sir Albert Coates and the essence of leadership."
The Sir Albert Coates Oration commemorates one of Ballarat's leading figures.
Born in 1895 at Mt Pleasant, close to the present-day Sovereign Hill, Albert Ernest Coates became one of Australia's top surgeons and a pioneer in the field of neurosurgery.
As a very young man, he served at Gallipoli and on the Western Front during the First World War and, at the age of 46, he volunteered for service in the Second World War.
Captured by the Japanese, he became one of the hero-surgeons on the infamous Burma-Thai Railway. He was knighted in 1955 and died in 1977.
The free public event will be held at the Geoffrey Blainey Auditorium, Chancellor Drive, Mt Helen Campus, from 6.00 pm, Tuesday, 13 November.
The Albert Coates Trust's Oration Dinner will be held from 7.30 pm that night at the Albert Coates Complex, Mt Helen Campus. Registrations are essential; contact 0438 422 455 or email bereng7@gmail.com