While you wait for Open Day
Why attend Open Day at Federation University
Campus tours: Led by currents students, you will explore our state-of-the-art learning facilities, student spaces, on-campus accommodation. Be sure to ask any questions you may have; our students will be more than happy to share their experiences and insights with you.
Personalised advice: We will be ready and waiting to answer any course questions you may have. From what courses align with your goals or interests, or what industry placement program or work-integrated-learning opportunities lie ahead for you.
Study support: Find out why we're consistently ranked #1 for Student Support* by learning more about the way we provide support to our students, whether they need academic, emotional, financial, physical or study support. If you need advice on scholarships or how to apply, we can do that on the day too.
Student life: There's more to university than just studying! Get a feel for life on campus, clubs you could join, upcoming events and trips or even where to find the best coffee.
Pathways: Whether you may need a bridging course to meet entry requirements or looking to gain some practical skills at TAFE and then transition to higher education. Federation offers a variety of programs to get you on your way to your future career.
Can't wait until open day? We're holding a range of mid year info evenings for interested students.
Find out more >
Over 300 courses available
Discover courses and opportunities that await you at Federation University. With over 300 courses across TAFE and higher education, there is something for everyone.
Explore courses >
Supporting our students to achieve success in their studies and in life is something we are proud of and we have the rankings to prove it!
Find out more >
Ready to apply to Federation University? View all the information you need to know before submitting your application.
How to apply >
Aboriginal Education Centre
The Aboriginal Education Centre (AEC) has a strong and vibrant cultural presence at Federation University with five offices based across the following campuses - Mt Helen, SMB, Wimmera, Berwick and Gippsland and is the central location for all Aboriginal and Torres Strait Islander matters at Federation University.
We assist Aboriginal and Torres Strait Islander students and can also refer students to services and support at Federation University and other community organisations.
Our computer labs are open to all Aboriginal and Torres Strait Islander students and community members.
We welcome all students, staff and community members to contact us and contribute to life of the Centre.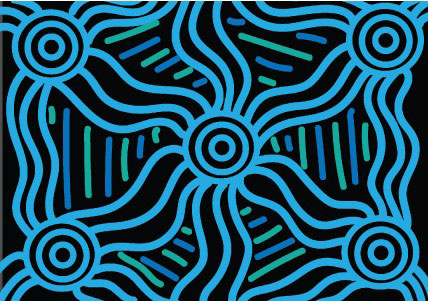 COVID-19 update: Current restrictions may impact your studies - please visit our Coronavirus advice webpage for further information.
*Good Universities Guide 2022