FedUni Schools Outreach
We recognise the barriers facing some students and their families in accessing higher education. FedUni Schools Outreach's overall goal is to address these barriers by developing students' aspirations towards higher education, through providing inspiration, advice and valuable experiences.
In 2017 we aim to work with over 9,000 students and over 500 parents from more than 80 outer-metropolitan, regional and remote schools within Western Victoria, Gippsland and Berwick. We aim to raise student awareness of the value of higher education and to work with the students on having higher education as an achievable option in their future plans.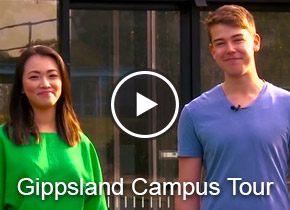 Many of these students have the ability and the potential to participate in higher education, but may not consider it as an available option. Contributing factors include financial disadvantage, geographic location, cultural background, along with a lack of confidence, knowledge or even awareness of higher education.
We encourage students and families to explore university study options and pathways, experience university life first hand on-campus, provide interactive sessions with current university students, and prepare students for a successful transition from school to further study.