Media releases
Federation makes rapid rise in world university rankings
Posted: Friday 3 September 2021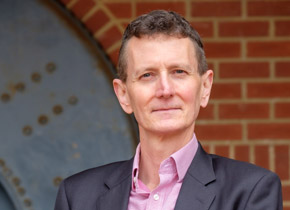 Federation University Australia has climbed significantly higher in the latest world rankings for universities.
The Times Higher Education World University Rankings 2022 lists the world's best 1,500 universities across 93 countries and regions.
Federation University has moved into the top 601-800 universities in the world in the annual rankings, released this week.
This marks a significant improvement on the university's previous ranking in the 801-1000 bracket, and reflects improvements in teaching, research, knowledge transfer and international outlook.
With campuses in Ballarat, Berwick, Brisbane, Gippsland and the Wimmera, Federation's world ranking is recognition of the role the university plays in driving economic growth and jobs in its regions through industry and government partnerships.
It also reflects Federation's high-quality teaching and learning, the quality of its research publications and strong international connections.
While Federation has a history dating back over 150 years through its predecessor institutions, it has only been known as Federation University Australia since an amalgamation between the former University of Ballarat and Monash University's Gippsland campus in 2014.
This means Federation is also ranked as one of the world's top young universities (under 50 years old), having earnt a place in the top 201-50 of ranked young universities earlier this year.
These whole of university rankings build on Federation University Times Higher Education World Rankings in specific subjects.
This includes being in the top 301-400 universities in the world for Education and the top 501-600 universities in the world for both Social Sciences and Clinical and Health, while Business and Economics is ranked in the top 601+ universities in the world.
The university is also ranked in the top 51-100 universities in the world for Sports and Exercise Science by the Academic Ranking of World Universities.
Quotes attributable to Federation University Vice-Chancellor and President, Professor Duncan Bentley
"While we've only been known as Federation University for seven years, our reputation for high-quality teaching, research, industry partnerships and connection to the international community is growing."
"This world university ranking reflects the hard work of our staff and students, and our focus on making a difference in communities in our campus regions and around the world."