Media releases
Talks to explore 151 golden years of mining in central Victoria
Posted: Tuesday 20 July 2021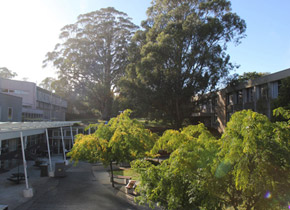 Federation University Australia is inviting the community to attend a series of virtual talks exploring the historical influence of mining in central Victoria.
The University has a rich history of education and research in the geosciences, dating back to the launch of the School of Mines Ballarat in 1870.
The Victorian goldfields produced an estimated 2,500 tons of gold since 1851, most of which was recovered prior to 1920 from shallow alluvial workings, but recent years have seen a resurgence in exploration and mining in the region.
Dr Dennis Arne of Telemark Geosciences will speak at a virtual presentation, discussing how our understanding of geology has evolved over the lifetime of the Victorian mines and how combining chemical, X-ray and microscope information reveals the nature of the Victorian deposits and the story of their formation.
Dr Arne has overseen geochemical exploration programs in north and south America, Asia and Australia, has held management and senior consultancy roles globally and was senior geochemist with Geoscience Victoria.
He has taught geosciences at Australian universities, including the University of Ballarat (now Federation University).
Dr Arne is currently President of the International Association of Applied Geochemists and Director at Telemark Geosciences
'Victorian gold deposits – 170 years of learning' will be held on Tuesday, 20 July from 7pm until 8pm. Click here to register.
Further online events throughout the year will explore the historical, archaeological, economic and social impacts of mining in the region.
'SMB - Educating a workforce for the world' will be held on 10 August and 'Sludge – disaster on the goldfields' will be held on 14 September.
Quotes attributable to Federation University Vice-Chancellor and President, Professor Duncan Bentley
"The Victorian gold rush era helped shape central Victoria and indeed is a key part of the University's foundation, with the formation of the School of Mines Ballarat 151 years ago."
"Federation is delighted to launch the first in a series of talks celebrating the region's rich history and the ways in which industry, education and community are inextricably linked – this is just as true today as it was in the 1800s."