Media releases
Welcome boost to skills, training, jobs and education in Victorian budget
Posted: Friday 21 May 2021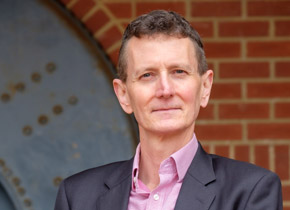 Federation University Australia welcomes the Victorian Government's investment in skills and training, in the 2021-22 Victorian Budget.
Federation TAFE works closely with local employers to tackle the skills shortage in Ballarat and the Wimmera by providing courses that give our students the skills and training industry needs.
The $986 million in Budget funding for 25 new X'Trapolis.20 trains to be built at Alstom's Ballarat facility is expected to create at least 150 new jobs in Ballarat and will provide opportunities for Federation TAFE to work with Alstom to deliver workforce training to support those new jobs.
Federation welcomes the $380 million investment in Victoria's TAFE sector, including the $12 million TAFE Equipment and Facilities Fund and the establishment of the Victorian Skills Authority to better target skills shortages, which are critical in our regional areas.
Federation also welcomes the Victorian Government's $148.2 million investment in a new Victorian Academy of Teaching and Leadership that will deliver advanced professional learning for high-performing teachers.
Federation University's School of Education has been working with the Victorian Department of Education on developing teaching programs for the new academy.
The university will look for more opportunities to collaborate on programs and research that drive teaching excellence, with three of the academy's seven regional centres – Ballarat, Bairnsdale and Moe – in Federation's campus regions.
Researchers from the School of Education have also received funding in the Budget to establish a new state-wide collaborative mental health leadership network implementation plan – a recommendation made by the Royal Commission into Victoria's Mental Health System.
The Budget investment in mental health reform also includes $206 million in training support, which Federation welcomes as essential in tackling the mental health crisis, particularly in regional areas. This include 120 graduate placements for nurses, 140 postgraduate mental health scholarships, 60 new graduate placements for allied health professionals.
Federation also welcomes the continuation of the existing $350 million Higher Education State Investment Fund, which has already provided almost $10 million towards the university's new Business Centre of Excellence in Ballarat CBD in the first round of funding in January.
Quotes attributable to Vice-Chancellor and President, Professor Duncan Bentley
"We look forward to working with the Victorian Government on skills, training and education opportunities in the Budget to help tackle the skills shortage and create new jobs in our regions."
"Federation TAFE is focussed on partnering with local employers to upskill their existing workforce and deliver and courses and programs that give students the skills needed for jobs in demand - the Budget investment in 20 new trains to be built at Alstom's Ballarat facility is a good opportunity for us to do that."
"Researchers from our School of Education are working closely with the government on major reforms to mental health and teacher education, which are funded in this Budget. This work will make a real difference in Victorian classrooms and in how we better care for people with mental health issues."