Media releases
Record number of students enrol in Gippsland MBA
Posted: Monday 7 September 2020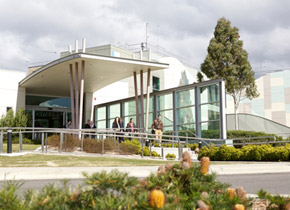 More than 70 Gippslanders have seized the opportunity to up-skill or re-skill through a Federation University scholarship designed to support the recovery of the Gippsland business community.
The new subsidised, Gippsland-based Master of Business Administration (MBA) commences this month with the largest student cohort of an MBA across the University in corporate memory.
Federation's new Vice Chancellor and President Professor Duncan Bentley said the MBA would give small business owners, entrepreneurs and leaders, the tools to tackle real-world challenges within their own organisations
"I am delighted that we are demonstrating our rock-solid commitment to driving growth, jobs and deep engagement with our Gippsland partners and communities.
"Together we could ensure that recovery brings skills, jobs and a vibrant Gippsland economy that provides a bright future for all," Professor Bentley said.
The MBA will offer a dynamic blend of theory and practice in support of the Gippsland community as it recovers from the impact of bushfires and the COVID-19 pandemic.
Students will bring experience from a range of industries including agriculture, small business, forestry, mining, manufacturing, government, teaching and community services.
The course is co-designed with entrepreneurial hub Runway which will lead Gippsland classes on innovation, network-building and start-up-thinking.
The 18-month program will include guest speakers from industry, culminating in an experiential learning project where students tackle real-time problems facing their business or organisation.
In order to support the re-skilling and up-skilling of the local workforce in these challenging times, Federation University partnered with the Gippsland Regional Partnership and the Victorian Government, to subsidise MBA course fees and significantly reduce the cost to students by 80 per cent.
The strong interest in the program comes as Federation University was recently rated the number one university in Australia for Postgraduate Teaching Quality in the Good Universities Guide 2021.
The program will initially be delivered online and potentially move to a blended learning experience as social distancing restrictions are eased. Applications for the program have now closed.
Quotes attributable to Federation University Gippsland Head of Campus, Ms Leigh Kennedy:
"As Gippslanders recover from bushfires and navigate their way through these challenging times, it's important they have access to opportunities to re-skill and up-skill."
"We've been overwhelmed by the positive response to the MBA and we've taken steps to ensure additional eligible applicants are able to benefit from this program."
Quotes attributable to Federation Business School Dean, Professor Christina Lee:
"We are delighted to welcome students from such a broad range of industries who will be able to draw on their direct experiences as part of their studies in the new Gippsland MBA.
"They will have the opportunity to work on real issues in collaboration with lecturers and industry guest speakers."