Media releases
Second production unveiled at Arts Academy
Posted: Thursday 12 September 2019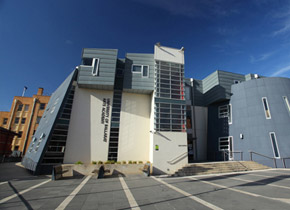 Federation University's graduating acting students will present a second play, The Northern Lass, at the Arts Academy later this month.
Following the successful production of The Comedy of Errors, this play, The Northern Lass, promises to be equally funny and entertaining.
First staged in 1638 and written by Richard Brome, The Northern Lass is a boisterous comedy with music that focuses on the wooing and marriage of four women.
Directed by renowned Richard Brome scholar, Associate Professor Kim Durban, the show will run at the Helen Macpherson Smith Theatre from Wednesday, 18 September, to Sunday, 22 September.
Media are welcome to a dress run of the production from 3:00pm, Tuesday 17 September, or 1:30pm, Wednesday 18 September.
Quotes attributable to Director of Arts Academy, Associate Professor Rick Chew
"The Northern Lass by Richard Brome is a real rarity and a gem of Caroline Era drama. Audiences are in for a real treat."
"Director Kim Durban, an acknowledged expert in the plays of Richard Brome, has brought this production beautifully to life."
"I'd like to congratulate all of our third year acting students for their hard work and dedication throughout the year."