Media releases
University celebrates Gippsland Business Awards
Posted: Friday 30 August 2019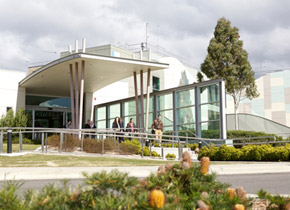 Federation University Australia will celebrate its links with commerce and industry as it sponsors the 2019 Federation Business School Gippsland Business Awards.
Almost 70 per cent of Federation University graduates go on to work in regional areas, with many of the university's alumni holding senior roles across the 48 businesses announced as finalists for the awards.
Several award nominees have links with Federation University, including the Gippsland Physiotherapy Group, which has been nominated for the Health and Wellbeing Award.
The Adra Group also has been nominated for the Business and Professional Services Award, and has provided the university with design drafting for ten years.
The major winner, the Gippsland Business of the Year, will be chosen from the category winners.
Quotes attributable to Vice-Chancellor and President Professor Helen Bartlett
"The partnership between Federation University and the Gippsland Business Awards is an enduring success story and we value the knowledge and guidance both partners share."
"The School of Business has close relationships with local industries and produces many successful graduates who stay to work within their region."
Quotes attributable to Chief Executive Officer of Gippsland Physiotherapy Group Paul Hill
"Gippsland Physiotherapy Group is proud to work with Federation University in healthcare throughout our region."
"We are committed to providing training and placement hours for students participating in Federation University's Bachelor programs to support delivery of these important qualifications for the Gippsland region."
Quotes attributable to Engineering Services Operations Manager, Adra Group, Glen McColl
"We have a close relationship with Federation University and have worked with them on many design and building projects at the Gippsland campus."