Media releases
WorldSkills students shine at Wimmera Campus
Posted: Thursday 1 August 2019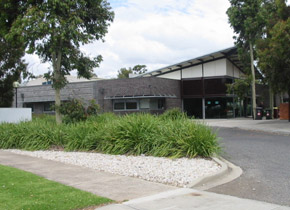 Wimmera secondary school students have displayed their expertise in electrotechnology as they compete in a regional WorldSkills competition.
Held at Federation University Australia's Wimmera campus, eight competitors from the Wimmera and Southern Mallee each vied for a gold, silver or bronze medal in the Electrotechnology (Career Start) program.
The competition included electrical installations and a knowledge test. It coincided with the Try VET Day at the Wimmera campus.
Certificate Two programs in Health, Electrotechnology, Plumbing, Horticulture, Salon Assistant and Retail Cosmetics also were available for visiting secondary school students.
Every two years, more than 500 regional WorldSkills competitions are held in 34 regions across Australia.
The competitions test the skills and knowledge of 4,000 apprentices, trainees and students, who have the chance to win gold, silver and bronze medals and go on to compete at a national level.
Quotes attributable to Executive Director of Federation University TAFE, Associate Professor Barry Wright:
"It was a great delight to host this year's regional WorldSkills competition at the Wimmera campus."
"The campus has a long tradition of producing outstanding TAFE students, many of whom have performed exceptionally well in WorldSkills competitions."
"We also are pleased to host the popular Try VET Day and look forward to secondary students trying their hand in many activities."