Media releases
Celebrating student success in the Wimmera
Posted: Friday 31 May 2019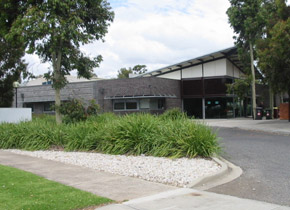 FedUni TAFE students have celebrated their hard work and commitment to study at two events at the Wimmera Campus.
Twelve students were gowned in academic regalia and presented with a letter of congratulations from Federation University Australia Chancellor, Mr Terry Moran AC and Vice-Chancellor and President, Professor Helen Bartlett at a Completion Celebration.
Seven students received the Diploma of Nursing and three received the Certificate IV in Digital Media Technologies. The Certificate III in Screen and Media was awarded to one student and the Certificate I in Transition Education awarded to another.
A second event saw ten students awarded Foundation Scholarships to help them complete their studies.
The Foundation Scholarships are presented to students who are committed to their studies but are experiencing personal, financial or medical hardship.
Quotes attributable to Vice-Chancellor and President, Professor Helen Bartlett:
"This is a special day for our Wimmera students and a chance for them to celebrate their achievements with their loved ones and classmates at their local campus."
"I congratulate all of our Wimmera graduates and scholarship recipients and wish them well as they pursue their careers and future studies."
Quotes attributable to Digital Media Technologies graduate, Matthew Cockerall:
"This course was very useful to me and I strongly recommend it. I learned many skills in photoshop, video editing, photography and internet games."
Quotes attributable to Foundation TAFE Scholarship recipient Emily Mills:
"Receiving a scholarship such as this literally can make the difference to me having food on the table or not. I am a single parent and this assistance is appreciated a lot by me."
"At present I am studying a Diploma of Nursing, which I enjoy very much. I live in Donald and hope to continue my career in the region."