Media releases
Grant to strengthen health collaborations throughout western Victoria
Posted: Monday 27 November 2017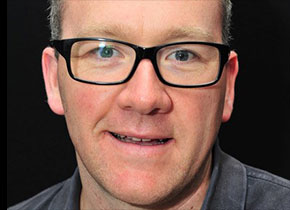 Academics from Federation University Australia have been awarded a research grant to lead a project that will work to improve the lives of children and families across western Victoria.
In collaboration with clinical and academic partners from Ballarat Health Services, Barwon Health, Colac Area Health, East Grampians Health and Deakin University, the project will investigate the use of an alternative device for the management of bedwetting in children across the western region of Victoria.
Dr Blake Peck, from the School of Nursing, Midwifery and Healthcare in the Faculty of Health, is the chief investigator for this Western Alliance grant, supported by Dr Jack Harvey.
"Bedwetting is a leading chronic condition in children of six to seven years of age representing a major concern for children and their families in Australia. Currently, the most widely used system for managing this issue is the bell and pad alarm system," Dr Peck said.
"Research has shown that children have the very best clinical outcomes when they have access to treatment as soon as the child and family is psychologically motivated. However, the bell and pad alarm is expensive and children often have to wait for long periods before they can gain access.
"However, there is an alternative device that is cheaper and therefore more readily accessible for children and families," Dr Peck said.
"This project will consider how well this alternative device compares to the bell and pad for treating bedwetting in children."
This study aims to evaluate the effectiveness of the body-worn alarm system, as an alternative to the current therapy (bell and pad device) for the treatment of enuresis across western Victoria.
"The study will also include an economic evaluation to assess its cost-effectiveness for both families and the health services," Dr Peck said.
If the new insights generated from this clinical trial pilot project are suitably robust in support of the new therapy, these findings will inform a national study seeking to demonstrate statistical non-inferiority between the two devices and will be translated into clinical guidelines for practice.