Media releases
Researcher compares industrial heritage in three Australian regions
Posted: Tuesday 31 October 2017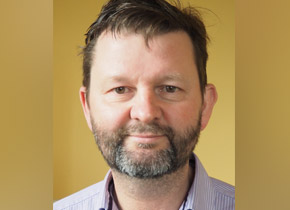 Professor Erik Eklund, Federation University Australia Researcher and Director of the Centre for Gippsland Studies, has published new research suggesting that three major industrial regions in Australia are not making the most of their cultural and economic heritage.
Professor Eklund found that in Wollongong and Newcastle there was a strong theme of the celebrating the 'post industrial city', which does not always fit well with acknowledging industrial heritage.
While the Latrobe Valley region shares some of these characteristics there is still potential here to take a coherent and integrated approach to industrial heritage since this region is still on the cusp of major industrial transformation.
"For this research, I made an assessment of the profile of industrial heritage in Newcastle, Wollongong and the Latrobe Valley," Professor Eklund said.
"I found that while there are some important individual highlights in all of these regions, they all share a common problem in that they lack an integrated approach to industrial heritage.
"I took a very broad view of industrial heritage which would include both the workplaces of the industrial period but also its culture, working experiences, and memories.
"There is so much happening in industrial heritage research at the moment that I wanted to include developments here in Australia," Professor Eklund said.
"It is of concern to me that we are assessing these industrial sites on a case by case basis but I think the international work indicates that an overall integrated and planned approach to identifying, conserving and re-using our industrial heritage is a far more successful strategy.
"Wollongong and Newcastle do have more resources to bring to bear on these challenges but I also think that that the Latrobe Valley has more potential," Professor Eklund said.
"Imagine the Latrobe Valley region as the Australian hub for world's best practice in industrial heritage. Not only could we make more of our own heritage but we could advise other regions how to do this effectively."
Professor Eklund published his research this month in the US-based journal, 'The Public Historian'.