Media releases
FedUni joins Asylum Seekers Forum
Posted: Wednesday 21 June 2017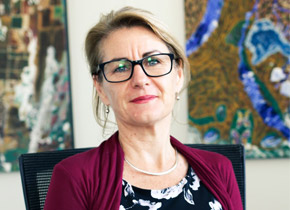 As part of Refugee Week 2017, Federation University Australia's Deputy Vice-Chancellor Professor Marcia Devlin, Learning & Quality, will join a panel discussion at the forthcoming University Asylum Seekers Forum on Thursday 22 June at 5.30 at Victoria University's Flinders Street Campus.
The forum is an important fundraiser to provide living support to asylum seeker students who are studying at university but denied Centrelink when their refugee status is recognised.
Professor Devlin will join QC Julian Burnside AO, Marita Reynolds, Manager, Admissions, Pathways & Scholarships, Victoria University, as well as young people seeking asylum. Ben Eltham, Triple R Presenter and New Mathilda National Affairs Correspondent will lead the discussion.
The theme for Refugee Week for 2015 to 2017 is "With courage let us all combine". Taken from the second verse of the national anthem, the theme celebrates the courage of refugees and of people who speak out against persecution and injustice. It serves as a call for unity and for positive action, encouraging Australians to improve our nation's welcome for refugees and to acknowledge the skills and energy refugees bring to their new home.
To register your attendance visit the Refugee Week website.