Media releases
University to host international mechatronics conference
Posted: Thursday 2 February 2017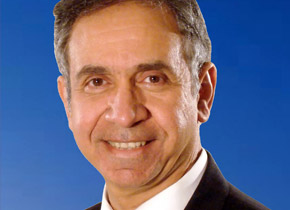 Federation University Australia will host the 2017 IEEE – ICM International Conference on Mechatronics at the Gippsland Campus on 13 – 15 February.
"This leading international conference will explore the latest developments in mechatronics around the world," conference co-chair Professor Yousef Ibrahim said.
"It will bring together industry researchers and experts to discuss current developments and future developments in the field.
"Holding this event in Gippsland will offer a unique opportunity for regional industry in Victoria to be exposed to the latest mechatronics and robotics. We can create a competitive and sustainable industry without the need to go overseas," Professor Ibrahim said.
"This prestigious event will host 100 attendees from 21 countries world-wide. There will be 37 scientists from Japan alone."
Mechatronics is defined as the integration of mechanics, electronics, information processing and the production process of a product or system.
The conference will feature an intensive technical program including:
Fourteen technical sessions covering a broad spectrum of mechatronics topics: advanced vehicle technologies; robotics and motion control; sensors and actuators; cyber-physical systems; industrial automation; and mechatronics education
A mini-workshop on robotics in human rehabilitation.
An industry forum with three industry speakers from Bosch, Robot Technology and DMTC
Three world-renown keynote speakers offer unique global perspectives of mechatronics advances and future directions. The speeches will be on the most advanced industry standard for industrial automation (Industry 4.0), on Sensory Systems in Mechatronics and on Soft Robotics.
The Tuesday morning mini-workshop is open to all conference participants, and offers in-depth study of how mechatronics join and interact with humans to assist in the medical and rehabilitation fields.
"The perspective of local industry will be presented and discussed in the industry forum by three different industries engaged in industry automation, robotics and mechatronics applications," Professor Ibrahim said.
"Technical sessions have been arranged to minimise time overlaps, so conference attendees are able to sample and explore ideas from all sessions.
"The conference also will include an excellent social and cultural program to allow the international participants to explore the beauty of Gippsland," Professor Ibrahim said.
"Visits also are organised to promote regional business. We look forward to meeting and engaging with many attendees throughout the conference."
For further information, please consult the conference website at www.IEEE-ICM2017.org or contact Professor Ibrahim at Yousef.Ibrahim@federation.edu.au or call 0438 341 865.