Media releases
FedUni to research medical emergency management in sporting clubs
Posted: Tuesday 24 January 2017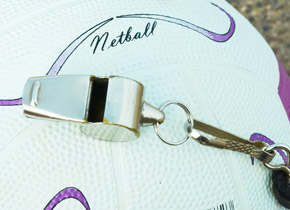 Researchers from Federation University Australia have been awarded a Victorian Government grant to research medical emergency management and the use of defibrillators in sporting environments.
Sudden cardiac arrest can occur in people of all ages – and it is a leading cause of sport-related fatalities. A rapid emergency response, with automated external defibrillators (AEDs) and cardiopulmonary resuscitation (CPR), is currently the best way to save lives.
The Victorian Government program is providing 1000 AED packages, consisting of an AED and tailored first aid training, to sports clubs and facilities across the state.
The program will increase the number of AEDs that are publicly available, expand the capability of community members and potentially save lives.
"When cardiac arrest strikes, there isn't a second to waste. A person's chance of survival decreases 10 per cent every minute that passes without defibrillation," John Eren, Victorian Minister for Sport, said.
"More than a dozen Victorians suffer cardiac arrest every day. Our investment will save lives."
The research team will look at how the program impacts on sporting clubs and communities and whether there are changes in the participants' confidence and preparedness for responding to medical emergencies.
"It is critical to look at the behavioural and organisational changes that take place in sports clubs to ensure that long term benefits from such programmes are realised," Dr Lauren Fortington, the FedUni project manager, said.
"We will look at what the participants learn from the programme, and what they remember over time from their defibrillator use and CPR skills training.
"We are particularly interested in seeing what other broader benefits to club safety policy and planning take place."
The research will be conducted through FedUni's Australian Collaboration for Research into Injury in Sport and its Prevention (ACRISP), one of only nine centres worldwide that are part of the International Olympic Committee medical research network for prevention of injury and protection of athlete health.
"Making sure that sport is safe is a key strategy for ensuring that all Australians can enjoy lifelong participation," Professor Caroline Finch, Director of ACRISP, said.
"By engaging with government, club and facility stakeholders, we will be undertaking research that truly makes a difference to sport and everyone involved in it."
Further information on the research can be requested from Dr Lauren Fortington at l.fortington@federation.edu.au.
Information on the Victorian Government Defibrillators for Sporting Clubs and Facilities Program can be obtained from defibs@sport.vic.gov.au or visit the Sport and Recreation Victoria website www.sport.vic.gov.au