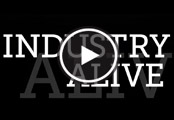 We provide a broad range of quality education and training programs. We aim to be both innovative and adaptable to meet the skills needs of our region and beyond. Training solutions reflect state and national priorities addressing the training needs of individuals and industry in the specific areas of automotive, building, construction, manufacturing, engineering, business, IT, graphic design, food, rural services, nursing, hairdressing, beauty therapy, community and children's services. The Victorian Skills Gateway (external website) is your one-stop-shop for vocational training information.
---
Information sessions for 2017 commencement
Each area of FedUni TAFE will run information sessions for students interested in commencing a TAFE program of study in 2017.
Go to our TAFE2017 webpage for dates and times for each information session.
TAFE eligibility has changed
If you have applied for a TAFE course in the past and were not able to access a funded position, you may now be eligible
If you already have a higher qualification and are looking for a change with a TAFE course, you may now be eligible
More information on eligibility changes
---
Dine in style at our award-winning training restaurant, Prospects, where food is our favourite work of art! Fully-licenced, we offer a variety of options for your upcoming small or large function. See our upcoming events