KickStart bursaries and grants

When you're up against it financially the cost of uni can add up, but we don't want this stopping you from making the most of your time here. That's why we offer bursaries and grants each semester for students facing financial hardship.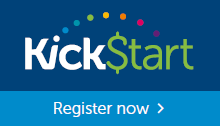 How to apply
Complete a KickStart registration and we'll let you know what we can offer you in the range of bursaries and grants. You'll need to be enrolled at one of our campuses, as well as in an undergraduate degree.
What is KickStart?
KickStart is the program used by the Scholarships office to assess eligibility for bursaries and grants. You are only required to complete this registration once. If you are a continuing student and your circumstances have changed please contact us on 03 5327 9340 or email scholarships@federation.edu.au