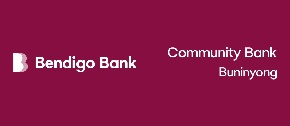 How to apply
Applications open 8 January, 2024.
You can log in and view eligibility requirements and information on how to apply.
Once applications open, you can apply through the Scholarships and Grants portal.
About Community Bank Buninyong
Community Bank Buninyong exists for the purpose of distributing profit back into meaningful community projects, causes and organisations.
They're all about enabling organisations to make significant impact in the local community. Every day they're working tirelessly to help local organisations and the betterment of our community.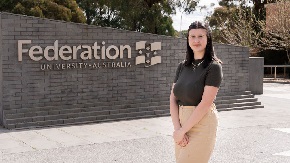 For Community Bank Buninyong it's all about helping build a thriving, resilient and inclusiveBuninyong and district.
It simply works like this:
01 When you bank with your local Community Bank, profit is directed back into the
02 These funds benefit local organisations, improve our community facilities, services, infrastructure and well-being.
03 The process cycles and allows the community (our community), to thrive, prosper and grow.
For more information visit communitygrowshere.com.au
W

e'd love you to follow us on social media @communitybankbuninyong
Social Media

Facebook @communitybankbuninyong
Instagram @communitybankbuninyong
LinkedIn @buninyongdistrictfinancialservicesltd
Recipients
2023 Community Bank Buninyong Scholarships
2022 Community Bank Buninyong Scholarships
2021 Community Bank Buninyong Scholarships
2020 Community Bank Buninyong Scholarships
2019 Community Bank Buninyong Scholarships
2018 Community Bank Buninyong Scholarships