Learning Skills Advisors - Award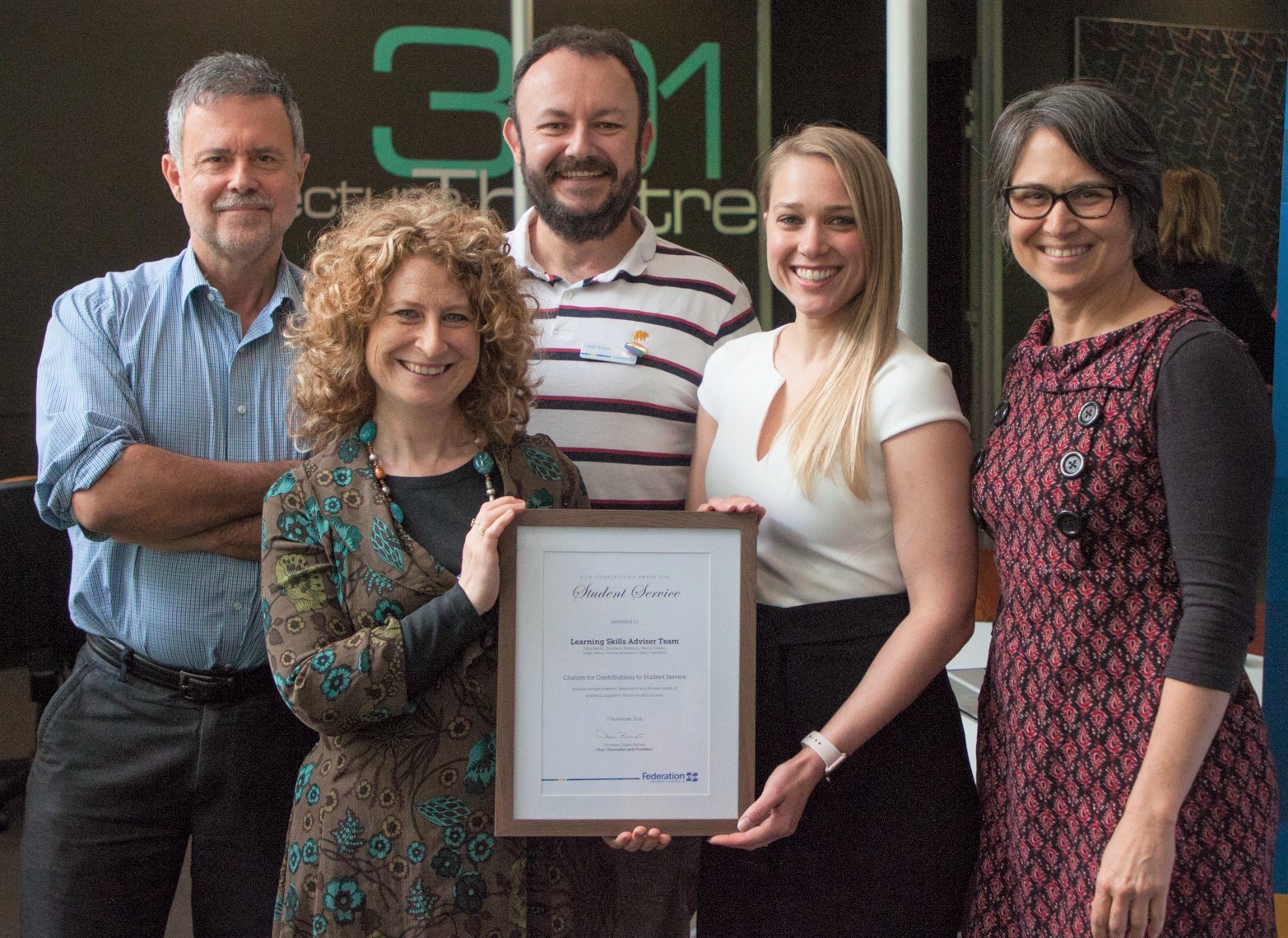 In 2018, the Learning Skills Adviser team received the Vice Chancellor's award for Student Service.
Their citation was entitled "Building bridges together: Responsive and diverse modes of academic support ensure student success." This award reflected more than 5 years of ongoing learning support to students that encompassed a variety of services, including LSA student consultations, embedded academic literacy and curriculum development.
Well done, LSA team!