Beyond uni
Careers advice and support for students with a disability
The transition from uni to work can be a bit daunting to say the least. Students living with disability or medical condition may have some additional considerations during this transition such as, 'how and when should I discuss my accessibility needs with a prospective employer?' and 'how should I go about negotiating reasonable workplace adjustments?'.
Beyond Uni is a specialist support program working with Uni Specialist Employment Partnerships and atWork Australia to help answer these questions and connect Federation University students who have a disability or medical condition, to employment relevant to their qualifications.
All Federation University students with a disability or medical condition are invited to a live webinar, providing information about the program and the supports it provides.
Date: Wednesday 9 December
Time: 1:00 to 2:00pm AEDT
Register here or simply join us on the day on Microsoft Teams
Speakers
Shaun Pianta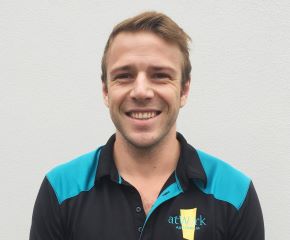 Paralympian, Disability Employment Services Participant and atWork Australia Ambassador.
While holidaying in Bali at the age of 19, Shaun contracted a rare virus and lost 90% of his vision. Unable to continue work as a boilermaker, he was faced with the challenge of reassessing what he wanted to achieve in both work and life. An avid snowboarder before losing his sight, Shaun discovered the highs of Para-alpine skiing and became a member of the Australian Paralympic team for four years.
Ready for a career change, Shaun selected atWork Australia as his Disability Employment Services (DES) provider. atWork Australia were so impressed with his story and motivation, they offered him a job as a DES Ambassador. In this role, Shaun travels Australia to share the benefits of disability employment with jobseekers and employers. His work helps people find meaningful and lasting work through DES, just like he has.
---
Pam Anderson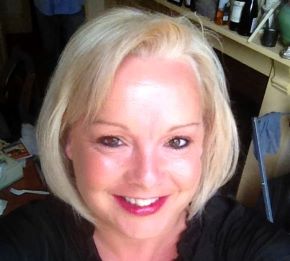 Nationals Disability Coordination Officer (NDCO) for Western Victoria
Pam is the National Disability Coordination Officer (NDCO) for Western Victoria and has been employed in this role for seven and a half years. Pam's qualifications include Post Graduate Certificate in Education (Career Development), Diploma of Vocational Education and Training (Dip. Vet), Certificate IV in Training and Assessment, Diploma of Hospitality Management and in her spare time is a Commonwealth Registered Marriage Celebrant, Neuro Linguistic Practitioner and Reiki Shinpiden Master Teacher. Pam is passionate about raising aspirations for people with disability to feel confident about moving into tertiary education and gaining quality open employment. Pam is a mother of six adult children and has two Maremma dogs who are very spoilt!
---
Wendy Detering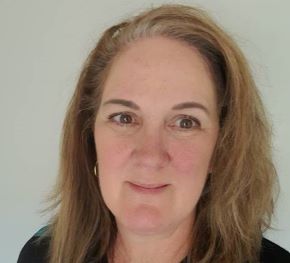 Client Engagement Consultant, atWork Australia
Wendy has worked in Disability Employment Services for almost 9 years and has held positions as a Job Coach, Service Manager and Client Engagement Consultant. Whilst working, Wendy studied a Diploma in Community Services, Mental Health and AOD
Previous to DES, Wendy worked in hospitality and was the owner/operator of a bakery and a restaurant.
---
Brad Broadhurst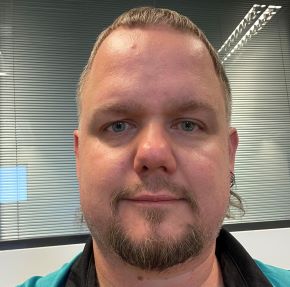 Job Coach, atWork Australia
Brad started working in Employment Services in 2013 and has worked in both Jobactive and DES Services. Brad's career has also included working 4-5 years as a Residential Care Worker looking after out-of-home and at-risk youth aged between 11 and 17 years old in residential and therapeutic home environments; working in the security industry since 2003 which has included looking after psychiatric patients (some on suicide watch) at the Bendigo Base Hospital, managing a security company, and worked at concerts, events, and festivals.
Brad is trained in Strengths Base Approach Training, as well as Digging Deeper Trauma Training, Effective Conflict Management Training and has completed a Certificate IV in Mental Health (Non Clinical)
---
Talia Dow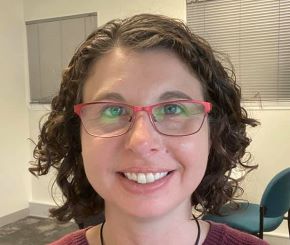 Disability and Learning Access Officer, Federation University
Talia has been working at Federation University, Berwick campus since January 2017 in which she started as a Coordinator of the SASS programs (ASK, PASS, Mentoring, Studiosity and FedReady). She then moved into her current role at the beginning of 2019 as a Disability and Learning Access Officer. Talia has completed a Bachelor of Health Science (Rehabilitation Counselling) and is currently studying a Master of Health (Research Practice). Talia has worked as a Rehabilitation Counsellor in which she assisted people with work injuries to return to work and has also worked as a Recruitment Consultant, providing job skills training. She has also worked as a Disability Case Manager in which she coordinated in-home supports for people with a disability who wanted to remain living in their own homes. Talia really enjoys working with people who are facing barriers to employment or education and assisting them to formulate a plan in which they can succeed in achieving their life goals.
---
Jess Croft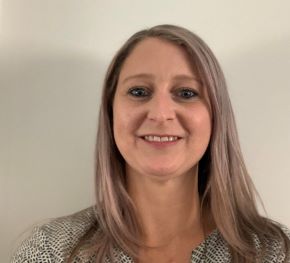 Careers and Employability Advisor, Federation University
Jess is a Careers and Employability Advisor with Federation University and has over 10 years experience in the careers counselling, education and development field within secondary schools, TAFE and University. Jess has a Bachelor of Social Work and Graduate Diploma of Careers Education and Development and is passionate about advising, motivating and inspiring students to plan and make decisions about career choices and be aware of education/training opportunities.
---
Lucky door prize
There will also be a virtual lucky door prize, donated by atWork Australia, announced at the conclusion of the event. Ensure your name is clearly listed when entering the TEAMS session to be put on our virtual wheel.
For more information about this event please email edge@federation.edu.au.