Rotary District 9780 scholarship
Rotary District 9780 awards two scholarships per year up to the value of $2000 each to higher education domestic, CALD, migrant, refugee, or international students undertaking an undergraduate honours degree at the FedUni Mt Helen Campus, and one scholarship per year to the value of $1000 to a TAFE student.
The Rotary District 9780 Scholarships were first awarded in 2018.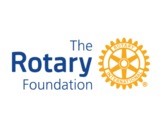 All applicants should complete KickStart to apply for a Foundation Scholarship or Bursary.
Please read the selection and administration guidelines.
Recipients