Supporting the Foundation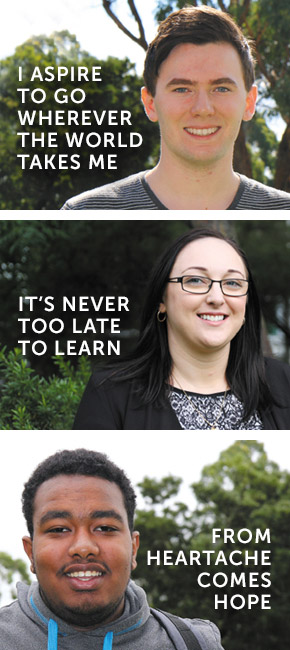 Our Foundation Scholarships ease the financial burden experienced by students who are most in need. For some, it's the first time anyone has believed in them and that is a gift that is priceless.
With the generous support of alumni, staff and donors we are able to grow the number of scholarships awarded each year but even so, hundreds of our students miss out.
In more recent times, our students have struggled financially as a result of the COVID-19 pandemic and the university is aware that these students will continue to struggle without financial support.
In 2021, we are asking for your help to support the growing number of students in need, either through the International Student Hardship Fund or our regular Foundation Scholarship Fund.
Select Give Online to give today.