Supporting the Foundation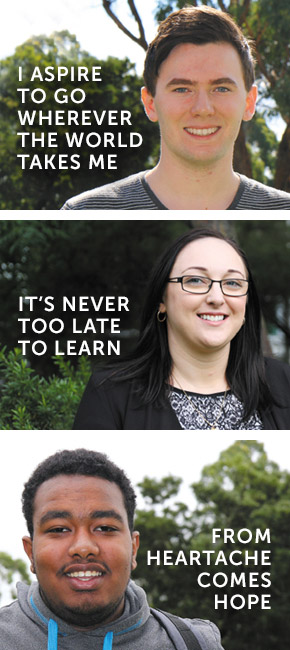 The Federation University Australia Foundation was established in 2010 to ensure more students have a chance of succeeding at University.
Individuals and organisations who are interested in supporting education in general, and education at Federation University in particular, can do so through the Federation University Australia Foundation. The Foundation provides a vehicle to assist in making scholarships simple and straight forward. If you are considering supporting the University, please contact the Foundation.
Gifts can be designed as an 'unrestricted donation', in which case they will be invested in programs by the Foundation as approved by the Advancement Committee.
100% of your donation goes toward the Foundation, which could include:
Scholarships and financial aid
Enabling students from low socio-economic backgrounds to gain a university education.
Foundation Scholarships are awarded at the beginning of the year to students who experience hardship or disadvantage. Students are selected based on their financial circumstances and commitment to study.
In 2019, 100 students received a Foundation scholarship or bursary to commence or continue their studies at Federation University.
Students can learn more via our website about the Foundation Scholarships.
Each June we run an appeal for Foundation Scholarships. With the generous support of alumni, staff and donors we are able to increase the number of scholarships we offer year on year. We also accept gifts throughout the year, select Give Online to give today.