Collier Charitable Fund Scholarships
Category

Foundation

Location

Ballarat; Berwick; Gippsland; Wimmera

Annual value

$1,500

Open date

12/10/2022

Close date

03/03/2023

Study sector

Higher education; TAFE

Study level

Certificate; Diploma; FAST (pre-bachelor); Bachelor; Honours; Postgraduate

Student type

Domestic; International; Refugee; Migrant

Student status

Continuing; New / commencing

Additional eligibility criteria

Domestic, migrant, refugee, asylum seeker and indigenous students
Experience financial hardship
Subject to homelessness or domestic violence
Living in a regional, remote or rural area

Scholarships available

14
How to apply
Apply directly through our Scholarships and Grants portal.
About Collier Charitable Fund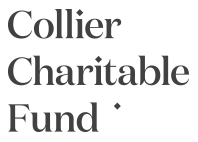 The Collier Charitable Fund is a perpetual charitable trust that was established in 1954 by Alice, Annette and Edith Collier, three Melbourne sisters, as a way to continue, in perpetuity, their lifelong practice of generous support of charities and of the disadvantaged. Since then, the Trustees of the Fund have been making grants from the Fund's income each year to many worthwhile organisations and projects in Victoria and around Australia. The total value of grants made to date exceeds $107 million.
In 2022 the Collier Charitable Fund have generously given $35,000 towards scholarships for our students who have experienced homelessness in the Ballarat region.