MOHAMED, Yoosuf Maaniu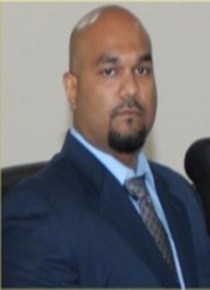 Degree
Master of Business Administration
Graduation year
2010
What are some of your career highlights?
The opportunity to join the Defence sector as the Chief Executive Officer of the military owned corporation known as Sifainge Co-operative (SIFCO).
The most significant career advancement was the opportunity to work as the Chief Operating Officer for the Supreme Audit Institution of the Republic of Maldives.
Describe the most enjoyable and challenging aspects of your job
Working in an organisation which has national focus in terms of changing processes under a new constitution has been a challenge, especially having a boss, the Auditor General, who seeks perfection from all of us keeps us on our toes. It is quite an experience and is surely enjoyable as we know for sure that we are serving the nation for its betterment.
What are your strongest memories while you were studying at the University of Ballarat?
Meeting and working with students of different backgrounds and work experience which made quite an impression on me.
It made me more aware of the importance of cultural diversity and the enormous impact it has on the corporate environment.
Do you have any advice about life after study to pass on to current students?
The learning process doesn't stop even after you graduate.
Gathering knowledge is an ongoing process.
We should constantly be in competition with ourselves.
There's always room for improvement.
Soon after graduating, Yoosuf was offered an opportunity to join the defence sector and work for the Auditor General's Office of the Republic of Maldives, which was a fantastic opportunity as jobs are scarce. The scope of work he was responsible for is as follows:-
Managing and monitoring of the entire organisation

Developing a strategic action plan

Computerisation of the organisation

Financial management and oversight

Administration and human resources management and oversight

Operations and security oversight

Strategic development and project management oversight

Developing an enterprise architecture for the Auditor General's Office.