BOAK, Nick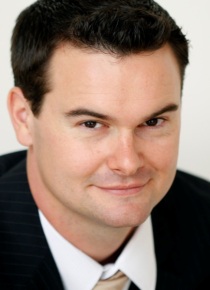 Degree:
Bachelor of Commerce (Accounting)

Graduation year

2006
Current position
Operations Coordinator, Unisports, University of Ballarat

Employer
University of Ballarat

What are some of your career highlights?
Having responsibility for managing large budgets
Leading and motivating staff
Returning to work at UB is a career highlight. There are many staff at UB who are former students who appreciate the benefits of studying at UB.
Describe the most enjoyable and challenging aspects of your job
It has been great returning to UB as a staff member. I am currently taking advantage of the learning opportunities for staff by completing a Graduate Diploma in Tertiary Education.
What are your strongest memories while you were studying at the University of Ballarat?
Small class sizes
Friendships formed with fellow students
Approachable teaching staff
Clubs and Societies available to maintain a balance between study and fun
The annual University Ball
UB student mentor program

Do you have any advice about life after study to pass on to current students?
Take opportunities
Seek and accept responsibility
Be patient. After you graduate you may want to take over the world
First work to establish yourself and identify what you are good at, what you enjoy and what motivates you