Professor Stephanie Fryer-Smith
Director, Governance, Legal and Risk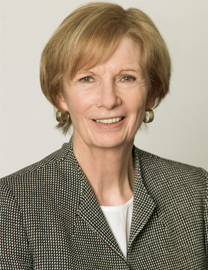 Professor Stephanie Fryer-Smith is the Director, Governance, Legal and Risk, and Secretary to the Council of Federation University Australia.
Professor Fryer-Smith holds both bachelor and master degrees in Law from the University of Western Australia. She was admitted to the Supreme Court of Western Australia as a barrister and solicitor and accredited by LEADR as a mediator. She has worked in private legal practice, as a Registrar and Native Title Coordinator at the Federal Court of Australia in Perth and for six years was Registrar and Chief Executive of the National Native Title Tribunal.
Professor Fryer-Smith also has extensive experience in the higher education sector. As a Senior Lecturer she taught property law and native title law at Curtin University and undertook research into indigenous legal issues, particularly those relating to native title and criminal justice. The Australian Institute of Judicial Administration (AIJA) commissioned and published two editions of Professor Fryer-Smith's Aboriginal Benchbook for Western Australian Courts which is directed at assisting judicial officers in trials involving Aboriginal persons by raising awareness of traditional and contemporary Aboriginal society, social organisation, culture and law.
Professor Fryer-Smith has also been closely involved in international education and practice. She held the position of Dean International at the Curtin Business School. Most recently and subsequently was Pro Vice-Chancellor of Curtin's Sydney campus. Professor Fryer-Smith joined Federation University Australia in February 2021.
Location
Vice-Chancellor's Office
1st Floor, Administration Building (D)
Mt Helen Campus
Contact
Director, Governance, Legal and Risk
Federation University Australia
PO Box 663
BALLARAT VIC 3353
Phone: +61 3 5327 9070
Email: Director.Governance.L.R@federation.edu.au