Getting there
Bus
Horsham provides a local bus service from the city to the campus (route 1).
Coach
V/Line operates a coach service from Nhill to Melbourne connecting Horsham with Nhill, Dimboola, Stawell, Ararat, Beaufort and Ballarat. Sandlant's operate a bus service from Ararat to Horsham with a stop in Stawell.
Cycling
Horsham Campus is easily accessible by bicycle. The campus has undercover bike racks behind C building.
Car
Free parking spaces are available behind M and C buildings and in Baillie Street.
Myki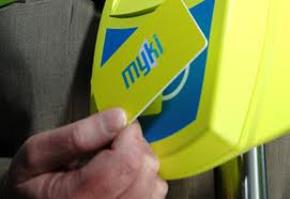 Myki is Victoria's ticketing system for train, tram and bus services throughout the state. Myki is a smart card that uses prepaid credit to pay for your fare. A blank myki costs $6 and can be purchased from newsagents and railway stations. Topping up a myki can be done online through Public Transport Victoria website or bus drivers can load up to $20 cash into the myki.
Once the card has credit you simply swipe the myki sensor when boarding and departing all trains, trams and buses.
Public transport concession cards
Some students are eligible for a 50% discount on all public transport in Victoria and to receive a concession you must purchase a VPT concession card. Students who do not have a VPT card and request a concession fare can be fined by patrolling transport officers. A Federation student ID card does not entitle you to a concession fare.
VPT cards cost $9 and students will need to complete the VPT concession form and provide two passport photos. Generally, full-time domestic students are eligible. International students, part-time students, post-graduate students and apprentices are not eligible to a discount.