Retail and other services
Retail outlets are available across our campuses providing a range of food, drinks, stationery, merchandise, memorabilia, clothing, and more. Visit us in-store or have them delivered to your door.
Retail stores
Fedstore, Ballarat
Location: Ground floor, T Building, Mt Helen Campus
Phone: (03) 5327 6096
Opening hours: Currently closed
Fedstore, Gippsland
Location: Room 4N-116, Gippsland Campus
Phone: (03) 5122 6236
Opening hours: Currently closed
Fedstore, Berwick
Location: Building 902, Ground Floor, Berwick Campus
Phone: (03) 5327 9407
Opening Hours: Currently closed
Visit Fedstore online. Items purchased can be sent directly to you, or you may collect at one of the on-campus retail outlets.
Email: fedstore@federation.edu.au
Please note: Due to the current COVID-19 pandemic, our on-campus stores are closed and on-campus collection is not currently available for purchases
Internal merchandise
Internal merchandise orders should be placed using the following form. Fedstore online should not be used for internal purchases.
Internal Merchandise Order Form (pdf, 50kb) - Staff login required
Bookshop and textbook information
A range of online and on-campus bookshop options are available for Federation University students. So no matter where you are studying, we have you covered. Find out more
Cafes and eateries
Ballarat
The Hub provides a range of healthy, delicious meals and snacks made fresh daily; sandwiches, wraps, rolls, yoghurt, hot food, pastries, salads, cakes, cold drinks, coffee and more.
Location: Albert Coates Complex Mt Helen Campus
Opening hours: Monday-Friday, 10am-2pm
Ruby's is a contemporary cafe, open to the entire University community. The cafe features a menu to suit all tastes and budgets with gourmet pizza, pasta and salads.
Location: Albert Coats Complex, Mt Helen Campus
Opening Hours: Currently closed
Phone: (03) 5327 9299
Email: rubys.mthelen@federation.edu.au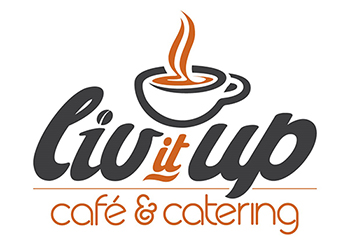 Liv It Up Cafe offers fully equipped function rooms and facilities as well as cafe and catering services. Breakfast, light lunches, sit down hearty meals, pizza, coffee and cake are all available as dine in or take-away options for your convenience.
Location: Ballarat Technology Park, Greenhill Enterprise Centre, Mt Helen
Phone: (03) 5330 3725
Email: olivia@livitupcafe.com.au
Prospects training restaurant located at the SMB Campus has seating for up to 100 guests and offers a variety of options for your upcoming function.
For further information visit the Prospects web page.
Gippsland and Berwick
Cafe La Kiss offers a fresh contemporary menu to the Gippsland and Berwick campuses.
Opening hours
Gippsland: Currently closed
Berwick: Currently closed