About the conference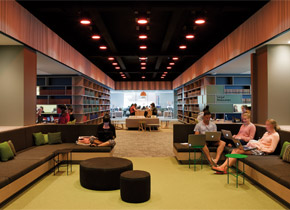 Federation University Australia invites you to the fifth biennial conference of the World Federation of Associations for Teacher Education (WFATE).
Venue: Australian Catholic University - Melbourne Campus. Australia.
Date: 9th - 11th of July 2018
While respecting the particularities of cultures, places, and spaces for education we will explore together each other's contemporary experiences in teacher education. What are the challenges and opportunities? How can we contribute to building the necessary research evidence, wisdom, and commitment to meet the complexities of teacher education in an ever-changing world? How can we share insights and learn together so that innovative teacher education is available for all communities?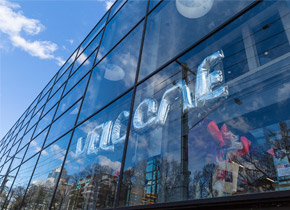 The theme of the conference is Transformative Teacher Education in Local and Global Contexts.
The four sub-themes that will be explored are:
Social Justice, Inclusion and Diversity in Education
Transformative Teacher Education
Pedagogy and Curriculum
Policy and Partnerships in Teacher Education
The conference will continue the WFATE focus on the shaping of global research and development networks building on the research of established working groups. The groups from the previous Barcelona conference, WFATE 2016, will meet at the conference and new participants may choose to join in their ongoing work.
We will celebrate the WFATE 2018 conference in the southern hemisphere for the first time and learn to explore, creatively and critically, the transformations in teacher education in a local and global context.
For further information please see our 2018 WFATE conference information leaflet.
Conference program
Saturday 7 July 2018 - Excursion activity
Optional day
| Start time | Item |
| --- | --- |
| | To be advised |
Sunday 8 July 2018
| Start time | Item |
| --- | --- |
| 2:00pm | Meeting of WFATE directorate |
| 4:00pm | Meeting of WFATE planning team |
Monday 9 July 2018
| Start time | Item |
| --- | --- |
| 8:00am | Registration, tea and coffee |
| 9:00am | Official opening |
| 10:30am | Morning tea |
| 11:00am | Plenary 1 |
| 12:30pm | Lunch |
| 1:30pm | Parallel sessions/ symposia / workshops |
| 3:00pm | Afternoon tea |
| 3:30PM | Parallel sessions/ symposia /workshops |
| 5:30PM | Welcome reception |
Tuesday 10 July 2018
| Start time | Item |
| --- | --- |
| 8:30am | Tea and coffee |
| 9:00am | Plenary 2 |
| 10:30am | Morning tea |
| 11:00am | Parallel sessions/ symposia /workshops |
| 12:30pm | Lunch |
| 1:30pm | Parallel sessions/ symposia / workshops |
| 3:00pm | Afternoon tea |
| 3:30PM | Network meetings - Research working groups |
| 6:30PM | Conference dinner |
Wednesday 11 July 2018 - Higher degree and education student day
Full time undergraduate or higher degree students are encouraged to attend the Higher Degree and Education Student day and take part in the poster presentations and Ignite session
| Start time | Item |
| --- | --- |
| 8:00am | Tea and coffee |
| 9:00am | Plenary 3 |
| 10:30am | Morning tea |
| 11:00am | Parallel sessions/ symposia /workshops |
| 12:30pm | Lunch |
| 1:15pm | Poster session |
| 2:00pm | Lightning presentations |
| 3:30PM | Conference closing |
Thursday 12 July 2018 - Social program
Optional day and half day tours
| Start time | Item |
| --- | --- |
| | To be advised |