The people
Kim Ferguson

Initiative Coordinator

Kim Ferguson is the Student Retention and Success initiative Coordinator. With over twenty years of experience in government and the private sector, Kim decided to formalise her experiences and undertook a Bachelor of Management in 2011. Graduating with Distinction in 2014, Kim was also the recipient of a University of Ballarat Leadership Award, a University of Ballarat Gold Volunteer Award, and an Award of Excellence for Academic Achievement from the Business School. Her experience as a Student Mentor, along with her memories of being a new student juggling family responsibilities, makes her a strong advocate for the student experiences addressed through the Retention and Success initiative. Kim is an approachable and passionate member of the initiative and happy to accept ideas and suggestions from staff and students. Please do not hesitate to contact her directly.
Grant Henderson
Retention and Success Data Analyst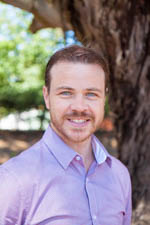 Grant Henderson is the Data Analyst for the Student Retention and Success initiative. His role includes calculating our retention and attrition statistics, analysing our enrolment and demographic data to determine attrition hot spots, and providing data support to the numerous initiatives that support student retention and success. Grant completed his Bachelor of Computing with Distinction at the University of Ballarat in 1997 and has also completed a Graduate Diploma in Education (Secondary) and a Graduate Certificate in Energy Studies. Grant has a breadth of experience in the education and ICT fields, combining ten years of experience as a teacher of ICT and science with his experience working, and consulting, in ICT in multinational and government sectors. As well as interests in data analytics, Grant has a strong interest in the use of ICT in education and has led the development of eLearning practices and the integration of learning technologies within schools.
Dr Carolyn Johnstone
Associate Dean Teaching Quality, School of Arts
View profile information about Carolyn
Jenene Burke
Associate Dean Teaching Quality, School of Education
Dr Lara Wakeling
Associate Dean Teaching Quality, School of Health & Life Sciences
View profile information about Lara
Dr Judith Lyons
Associate Dean Teaching Quality, School of Nursing & Healthcare Professionals
Dr Andrew Barton
School of Science, Engineering & Information Technology
Andrew is an Associate Professor in Water Engineering within the School of SEIT. He has recently taken on the new role of Associate Dean Teaching Quality, as well as being an ongoing member of the School's senior leadership team.
Andrew received his PhD from the University of Tasmania in the area of experimental fluid mechanics and civil engineering hydraulics. He also has an MEngSc by research from Monash University. He has since worked for several years in both the water industry and academia in senior engineering, lecturing and management roles. Andrew has strong research credentials spanning the water resources engineering domain where he currently supervises four PhD students. Andrew has assisted the FedUni engineering discipline through various rounds of accreditation, program modifications and improvements and will continue to play an active role in program improvement and teaching quality for the whole of the School in his role as Associate Dean Teaching Quality.
View profile information about Andrew
Dr Damian Morgan
Federation Business School
View profile information about Damian
Amy Barnhouse
Founding Committee Member, previous Associate Dean SRS
Amy joined Federation University Australia in 2012 as a Lecturer in Law after having practiced law for 17 years in the United States. For more than a decade, she owned and managed a successful law firm. Since arriving at FedUni, Amy has been passionate about providing a positive student experience by creating a sense of community and belonging in her classes. Along with the Federation Business School Student Retention and Success Committee, Amy has drafted a Student Retention and Success Strategic Plan to guide Federation Business School for the next five years. Amy continues to lecture in Fundamentals of Law and Dispute Resolution in conjunction with her commitment to the Student Retention and Success initiative.
View profile information about Amy
It is with great thanks that we acknowledge the wonderful work done by our previous Associate Deans, Student Retention and Success; Amy Barnhouse, Andrew Smith, Alison Lord, Grant Meredith and Christina Sadowski.