Course and program design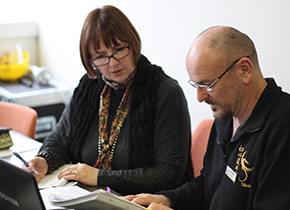 There are many different approaches to curriculum design. When designing a program of study (degree, diploma etc), or a unit/course within a program, it is useful to take a holistic whole-of-program approach and consider the following:
Take a backwards design approach: have a clear picture of what a graduate of the program needs to be able to do, feel and know and work backwards from that point to unpack the content that needs to be covered and the learning outcomes that need to be achieved to get there.
Consider the sequencing of the program. What are pre-requisites, how does the program need to be sequenced to ensure knowledge and skills essential at the beginning of later units are covered in earlier unit and linked as pre-requisites.
Scaffold the learning – both within units and across whole programs – to provide initial support to guide students through mastery of foundational concepts and skills and to move them towards more independent, critical and reflective work.
Ensure the knowledge, skills and volume of learning is appropriate for the AQF level for the given qualification type. For more information, see www.aqf.edu.au
Vary the assessment approaches between units/courses. Don't have every course within a program use the same type of assessment e.g. summative essay or exam. Vary the assessment approaches between courses/units and think about how assessments approaches could build across the duration of a year or program.


(Note: while assessments need to be stand-alone within a course/unit and completed at the end of the course/unit a program could still be designed so as to make connections between units and have assessments build upon previous work. This is particularly useful for more vocationally oriented programs where connections could be made by following through a particular case study for example and/or students could develop ePortfolios throughout the program as part of assessments and to present to potential employers post graduation).
For vocationally oriented programs ensure work, examples and assessments are up-to-date and situated within real-world experiences. Where possible make connections to industry and workplaces and develop authentic assessment practices to better prepare work-ready graduates.
The accreditation needs for specific vocational programs, e.g. nursing, education etc. Refer to your faculty and accrediting body for more information.