Diagrammatic representation of constructive alignment within curriculum
Figure 1: A basic model of an aligned curriculum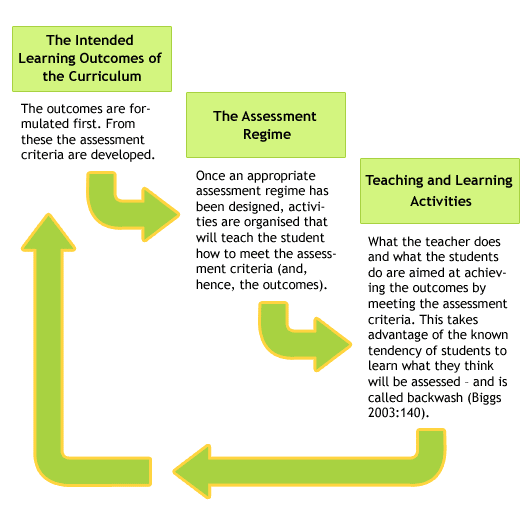 Figure 2: An example of constructive alignment in a curriculum
Outcomes

On completion of this module you should be able to:

Assessment
Critically reflective written report containing the following:
Teaching / Learning Activities
Monitor, evaluate and reflect on your teaching and the learning of your students
Evidence of having completed the prescribed mentoring – observation cycle A reflective statement of personal and professional gains made from the peer observation process
Introductory group tutorial – Revision of critical reflection theory (from previous modules). Seminar: Introduction to peer observation and the use of a learning contract. Peer mentor sessions.
Use a range of methods to gather student feedback.
Evidence of having received and responded to student feedback A reflective statement of what has been achieved as a result of gathering feedback from students.
Workshop: Methods of gathering student feedback Project: Collecting student feedback (using a variety of methods)
Contribute to the debate on the links between research and teaching.
Formatively assessed by tutor comments in forum. (In preparation for formal assessment of this outcome in a future module.)
On line forum
Figure 3: Adapting the model to allow for differential levels of achievement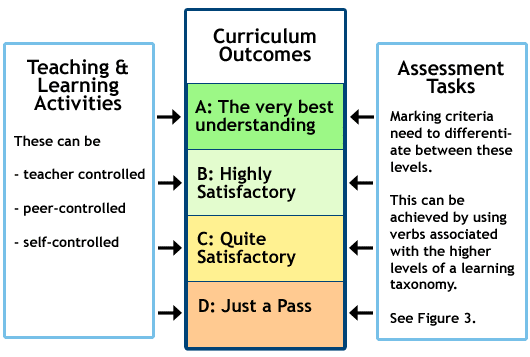 Figure 4: Relating the constructive alignment model to learning taxonomies.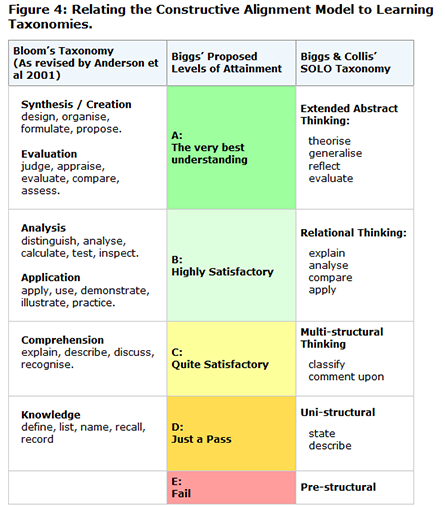 A better fit with what Biggs says elsewhere in his book, however, is that the assessment regime needs to be thought out before the teaching and learning activities. This is because for students, assessment defines what is important in the curriculum and they will learn what they think will be assessed. As Biggs put it:
"...students learn what they think they will be tested on. This is backwash, when the assessment determines what and how students learn more than the curriculum does. In a poorly aligned system, where the test does not reflect the objectives, this will result in inappropriate surface learning." (Biggs 2003: 140)

END MATERIAL FROM Becoming a Better University Teacher by UCD Teaching and Learning is licensed under a Creative Commons Attribution 3.0 Unported License.
http://www.ucdoer.ie/index.php/Using_Biggs%27_Model_of_Constructive_Alignment_in_Curriculum_Design/Introduction
Where can I get support?
Each faculty has their own embedded course design contacts and/or Associate Dean of Learning and Teaching who can provide advice and assistance in ensuring your course is designed in a constructive alignment model. Alternatively, CLIPP staff can provide help.
Additional information
University policy
Text
Biggs, J. & Tang, C. (2011) Teaching for Quality Learning at University. The McGraw-Hill Companies, New York (4th ed.) Chapters 6-7.
Websites