News
Ballarat Councillor to speak to FedUni students
Posted: Friday 31 March 2017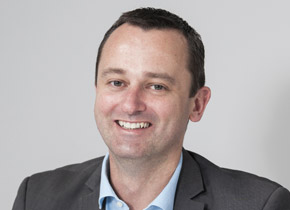 Federation University Australia students enrolled in 'Managing People at Work' will have the opportunity to attend a guest lecture by Cr Daniel Moloney of the City of Ballarat on Monday, 3 April.
Cr Moloney will provide case studies related to 'Team Dynamics and Communicating in Teams'.
"I have known Daniel from when he worked at V/Line in marketing and know that he has some fantastic experience relating to how team dynamics and good communication can make an enormous difference to outcomes for organisations," Associate Professor Elisa Backer, said
"This is a wonderful opportunity for the students to hear of real-life examples that help to deepen their learning of this important topic. These types of opportunities can really help the theory come to life for students."
Cr Moloney said: "I am very passionate about learning and about team-work and am honoured to have the opportunity to share my experiences with the students.
"When I studied my MBA at FedUni, I found that the guest speakers made a real impact on my learning. So, I am very pleased to provide this for the future graduates."
One of the students in the class, Mitch Robertson, said it would be a terrific opportunity to hear Cr Moloney speak.
"I'm in my final semester of a double degree - Human Resource Management / Commerce in Business Law - and hearing Cr Moloney speak on his experience on team communication helps to provide additional learning that is very relevant for my career goal."
The lecture will take place at 1:30 pm at the University.