Carol Lynette Grant (Prowse) Scholarship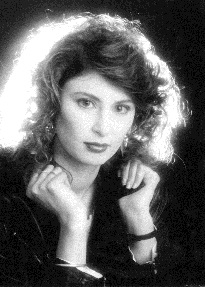 About Carol
Carol attended Ballarat & Clarendon College from 1975 to 1980 and she gained her Higher School Certificate (HSC) in 1980.
From 1981 to 1983 Carol studied at the University of Ballarat Mt Helen Campus, graduating with a Diploma of Teaching in 1983.
After leaving Ballarat in 1984 for work, Carol returned to Ballarat in 1988.
Carol was extremely passionate about education for both herself and her children, with her three children having all attended Ballarat schools.
About the scholarship
The Carol Lynette Grant (Prowse) Scholarship has been established to honour the life of Carol who passed away in 2015.
This scholarship is available to a student undertaking studies in higher education at the Mt Helen Campus to the value of $7,000.
The Carol Lynette Grant (Prowse) Scholarship will be awarded for the first time in 2016.
Image: Carol Lynette Grant (Prowse