Join our mission

Calling all alumni, staff and friends of Federation University Australia.. Join our mission!
We are Alicia, Shane and Kylie and we are three current students who are scholarship recipients from Federation University Australia.
While we're over the moon to receive this support, we know that there were 188 other worthy students who missed out this year. We're on a mission to change that - which is why we're asking for your support.
Here's our mission...
Our fellow students are truly inspiring - many are from regional Australia and the first in their family to attend university; members of the Stolen Generation; refugees; or single parents. Through higher education, each of us is a role model for our families and communities, lighting the way for others to follow.
We are asking you to join us. If each person contributes $25 (or more), there will be an extra $625,000 in the Foundation Scholarships Fund. This is an easy way to be involved now!
Yes! Count me in...
Thank you!
If you are a current alumni member, log in to myAlumni Centre, then go to Ways to Give to make your gift. For details on how to access myAlumni Centre go to the myAlumni Centre website. Or you can fill out the pledge form (pdf, 499kb) and send to foundation@federation.edu.au. Federation University Australia staff wishing to contribute towards the Foundation can download and complete the Staff Giving Foundation Form (pdf, 90.6kb). Donations above $2 are tax deductible.
Read more about Shane and Kylie's story here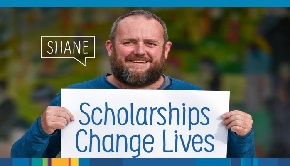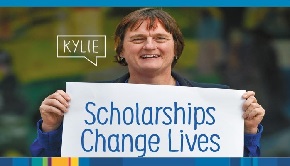 Read Kylie's story.
Further information on the Foundation Scholarships Fund can be found on the Federation University Australia Foundation Scholarships page.