FedUni Schools Outreach
FedUni recognises the barriers facing regional and remote students and their families in accessing higher education. FedUni Schools Outreach's overall aim is to address these barriers.
FedUni Schools Outreach currently works with 71 regional and remote and low socio-economic status schools within Western Victoria and Gippsland, to raise student awareness of the value of higher education and to work with the students on having higher education an achievable option in their future plans.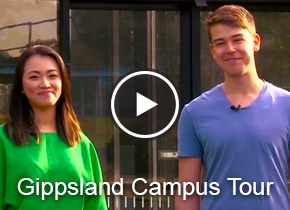 We encourage students to explore university study options and pathways, experience university life first hand on-campus, provide interactive sessions with current university students, and prepare students for a successful transition from school to further study. We provide students and their families with strategies to deal with barriers to study, work to build aspirations within communities to pursue higher education, and provide information to ease the transition between secondary and higher education.
In 2016 FedUni Schools Outreach aims to work with over 8,000 students and over 500 parents from 71 schools across regional Victoria. Schools Outreach focuses on students who are likely to experience significant barriers to higher education. Many of these students have the ability and the potential to participate in tertiary education, but may not consider it as an available option.