WorldSkills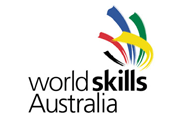 About WorldSkills
Federation University Australia has, for the past 22 years, been the principal sponsor of the Ballarat/Wimmera WorldSkills competitions. Through this partnership we encourage Australians to celebrate vocational education and training, to shift perceptions and create the understanding that to learn a skill, to choose a skill-based career, rewarding decisions can make.
Support current competition candidates: Getting to these competitions requires financial support – you can support them by coming along to a fun night out - with proceeds supporting our competitors. Read more >>
Competitions operate on a two year cycle. Regional competitions flow into national competitions and vocational competition winners, if eligible, can become members of the Team Australia Skillaroos. WSA's program of competitions, aligned to National Training Packages, work to ensure that today's young people have the skills and abilities to compete within a rapidly changing global marketplace.
We have seen many FedUni students transformed through the challenge of competition. Their dedication to prepare for competitions, their satisfaction in achievement and the development of personal confidence has been evident.
WorldSkills is more than just Australia's biggest and most prestigious skills competition, these competitions unearth 'Skill Ambassadors' – the perfect role models for all young Australians who are contemplating their futures, and examples for all Australians of what can be achieved in a trade or skills-based career.
GOLD! GOLD! GOLD! Leipzig German 2013
Tim Taylor wins GOLD . . . Outstanding effort Tim!
View WorldSkills Leipzig medal results
View past WorldSkills champions information about Tim Taylor - Automotive Mechanics
London England 2011
2013 regional competition categories
There is a large variety of WorldSkills competition categories.
Automotive mechanics
Beauty care
Bricklaying
Business services
Cabinet making
Carpentry
Cookery
Electrical control
Electrical installation
Fitting
Hairdressing
Joinery
Landscape construction
Meat retailing
Painting and decorating
Plastering
Plumbing
Retail baking - bread
Retail baking - pastry
Sheet metal work
Turning
Wall and floor tiling
Welding
Employers and WorldSkills
Employers are our most important team of supporters. We would like to thank the employers for their support over past years and we look forward to your continued support in the coming years.
Ballarat Wimmera Regional Committee
There would not be WorldSkills competitions within the region without the continued effort and skill of a WorldSkills Committee.
The following people have shown leadership, dedication and volunteered many hours of their own time to support these worthy competitions.
Barry Wright | Chair
Lisa Howlett | Secretary
Peter Morey | Treasurer
Committee members:Grant Petch
John Francis
Judy-Ann Quilliam
Bart Turnball-Gant
WorldSkills at FedUni TAFE
WorldSkills is a fantastic opportunity to showcase the skills of our apprentices and trainees as they compete against their peers locally, nationally and internationally.
WorldSkills challenges young people, their teachers, trainers and employers to achieve world class standards in the workplace and to promote the status of vocational education and training across Australia.
FedUni TAFE apprentices and trainees have competed in every national competition since 1981 and have been very successful winning eight national gold medals and one international gold medal. FedUni TAFE representatives have travelled to three competitions, Japan, France and Canada to represent Australia. Peter Bailey won the gold medal for welding in 1997 in Switzerland.
In 2005 Daniel Collings represented Australia in Helsinki in automotive mechanics. This success reflects the quality training given to apprentices and trainees by the hard working staff of the FedUni TAFE.
Our staff have also been rewarded by being chosen as judges in national competitions. For the first time we had an international judge with Grant Petch being appointed as the Australian expert in automotive mechanics at the Helsinki competition in June 2005.
I encourage apprentices and trainees to take up the WorldSkills challenge and wish everyone who participates, success.
Barry Wright
Associate Professor
Dean | Industry Skills Centre
Federation University Australia
Further information
See WorldSkills website www.worldskills.org.au
Regional contact:Lisa Howlett
Mobile: 0419 512 027
lhowlett@highlandsllen.org.au
FedUni contact:
Claire Rasmussen
c.rasmussen@federation.edu.au
WorldSkills National Office (03) 9249 1000 WorldSkills International website