Human health and biomarker development
Research within this group is aimed at the development of diagnostic and therapeutic agents that directly benefit the health of community members, in particular discoveries that improve treatment of metabolic disorders, cancer and cardiovascular, infectious and autoimmune diseases. Group members already have an integrated research development pipeline in specialised areas such as: biomarker and genomic discoveries; vaccine and diagnostic development; antibody generation; preclinical evaluation and disease correlation; and therapeutic and clinical testing.
Group members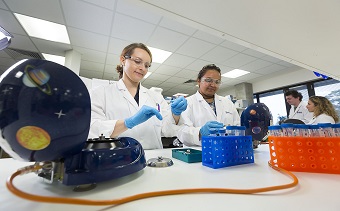 Charchar Lab
Our research seeks to discover the genes that cause heart and artery diseases, which are the most common cause of death and disability worldwide.