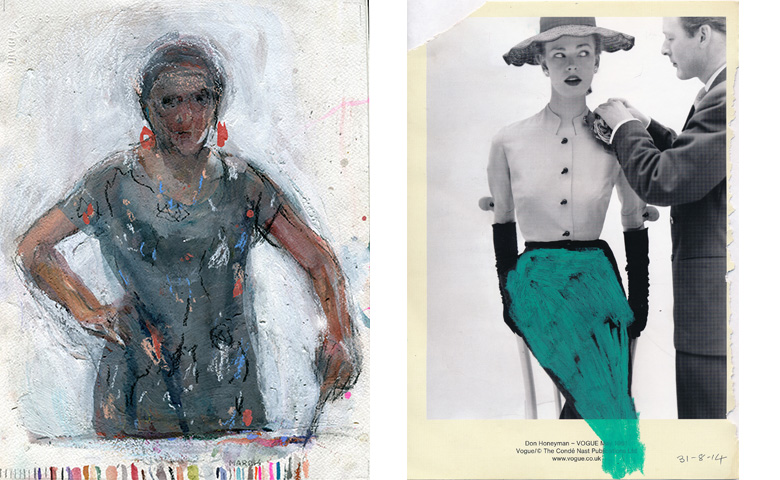 MARYANNE COUTTS: DRESS CODE: the first five years
THU 24 MAY – SAT 23 JUN
The exhibition Dress Code: the first five years is the result of a ritualistic daily practice, where each day since 2013 the artist has made a drawing in response to what she wore that day.
She writes that "Dress Code is a project which attempts to harness the ways that the days continue to follow each other, one after the other; unstoppable. It is a journal of what I wear each day – not in a 'realistic' or documentary way – but a fluid emotional extension of the creative activity of getting dressed in the morning. Each morning; every morning."
Based in a lively drawing practice, Maryanne Coutts' work is increasingly an exploration of the relationship between drawing and time.
Maryanne Coutts studied at VCA between 1979 and 1981, the City Art Institute in 1984, and in 1999 completed a PhD at the University of Ballarat. She has exhibited extensively throughout Australia, as well as in the UK, Spain and Thailand. In 2008 she held a Survey show at Ballarat Fine Art Gallery followed in 2009 by a solo show at Australian Galleries, Melbourne. The prizes she has won include the Blake Prize, (joint 1982) and the Portia Geach Memorial Award(2007). She is currently Head of Drawing at the National Art School in Sydney.
Image: Maryanne Coutts Left: Dress Code 14.3.16. Animation still. Right: DressCode 31.8.14. collage