Current exhibition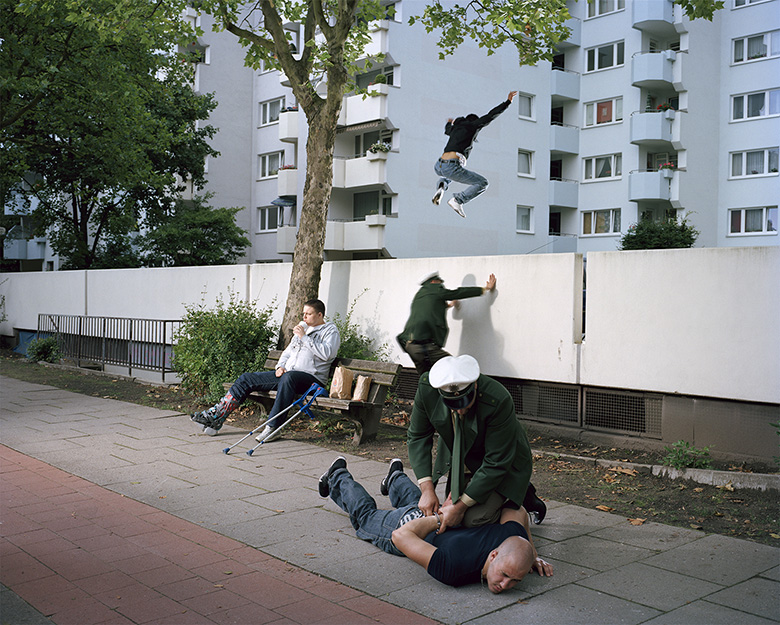 MAZIAR MORADI: ICH WERDE DEUTSCH (I BECOME GERMAN)
Sat 19 Aug – Sun 17 Sep 2017
Join us when BIFB ambassador and human rights and refugee advocate Julian Burnside AO QC joins Maziar Moradi for a Q&A session on Sat 9 Sep 2017 at 2pm at the Post Office Gallery.
Born in Tehran in 1975, Maziar Moradi is an award-winning photographer living in Berlin who has exhibited extensively throughout Europe and the US. His work is at once personal and political, focusing on the individual circumstances of immigrants and refugees but also painting an overall picture of the face of immigration and change.
Julian Burnside AO QC is an Australian barrister, human rights and refugee advocate, and author. He is known for his staunch opposition to the mandatory detention of asylum seekers, and has provided legal counsel in a wide variety of high-profile cases. He was made an Officer of the Order of Australia in 2009, for service as a human rights advocate, particularly for refugees and asylum seekers, to the arts as a patron and fundraiser, and to the law.
Ich Werde Deutsch (I become German) pictures young people who were forced to leave their countries to start a new life as immigrants in Germany, as well as those who were born in Germany but have grown up under influence of their family's cultural background. The work is based on the impressions, fears, experiences, fates and losses of the young immigrants, by focusing on the individual circumstances of their lives.
Maziar Moradi uses staged photographic portraits as the framework to capture and visualise their stories. He lets the immigrants re-enact key scenes of personal developments, dramatic experiences or turning points in their lives and thereby letting the individuals become the actors in their own narratives. Through drama, wit and humour these stories of personal experiences tell about the protagonists' great effort to become "German" and to establish a new life in a foreign country.
Showing as part of the Ballarat International Foto Biennale

Image: Maziar Moradi, Without Title, 2008, Fine Art Print, 100 x 125cm. Courtesy the artist.