Current exhibition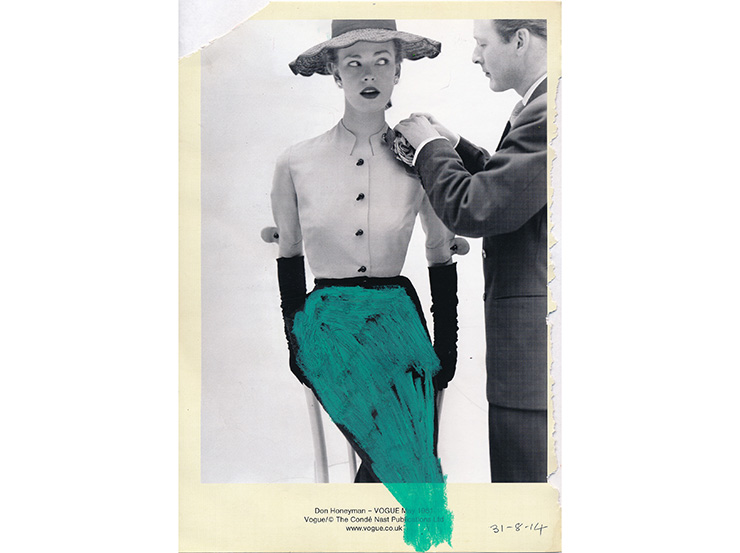 MARYANNE COUTTS DRESS CODE: the first five years
THU 24 MAY – SAT 30 JUN 2018
---
PLEASE JOIN US TO CELEBRATE THE EXHIBITION OPENING WITH THE ARTIST ON WED 23 MAY @ 6, FOR 6.30PM.
Beginning in 2013, DRESS CODE: the first five years is the result of a ritualistic daily drawing practice and series of works, in which the artist's concerns are in response to what she was wearing each day for the last five years.
Maryanne Coutts writes, "Dress Code is a project which attempts to harness the ways that the days continue to follow each other, one after the other; unstoppable. It is a journal of what I wear each day – not in a 'realistic' or documentary way – but a fluid emotional extension of the creative activity of getting dressed in the morning. Each morning; every morning."
Based in a lively drawing practice, Coutts' work is increasingly an exploration of the relationship between drawing and time.
Maryanne Coutts studied at the Victorian College of the Arts (VCA), The University of Melbourne, 1979 -1981, the University of NSW (UNSW),1984 and achieved a PhD at Federation University Australia in1999. She has exhibited extensively throughout Australia and internationally including UK, Spain and Thailand.
Select solo exhibitions include Jostle, Australian Galleries, Sydney, 2017; Black News/White News, Coffs Harbour Regional Gallery, Coffs Harbour, 2017; Dress Code #2, Slot, Sydney, 2015 and Threads, Articulate Project Space, Sydney, 2014. A major survey exhibition, Telling Tales was presented at the Art Gallery of Ballarat in 2008. Coutts was jointly awarded the Blake Prize in 1982 and won the Portia Geach Memorial Award in 2007.
Maryanne Coutts is currently Head of Drawing at the National Art School, Sydney and is represented by Australian Galleries, Melbourne.
Maryanne Coutts website http://www.maryannecoutts.com.au/ Australian Galleries http://australiangalleries.com.au/artists/maryanne-coutts/
Image: Maryanne Coutts Dress Code 31.8.14, 2014 collage Courtesy the artist and Australian Galleries, Melbourne.