How to swap a class
Swapping a Class is useful for dropping one class in place of another as the system will hold your place in the first class until you are successfully enrolled in the second class.
Theses steps will show how to swap one class for another; essentially dropping one and adding another all in one go.
Please note this can only be completed by Higher Education students.
Swapping a Class
Select the Admission to Enrolment - HE tile.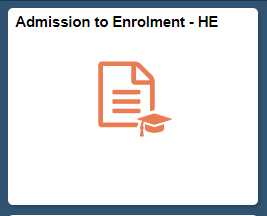 Select the Enrolment: Swap Classes from the menu.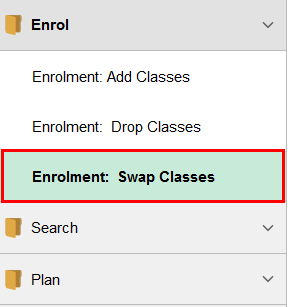 Select the term and click CONTINUE.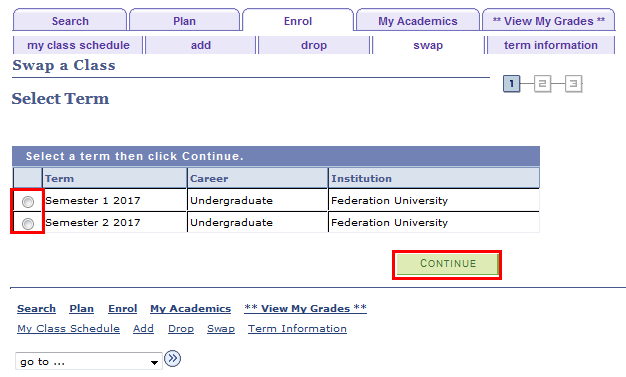 A drop list of classes you are enrolled in for the term is displayed under Swap This Class. Select the class you want to swap.

To view current enrolled classes click on the My Semester 1 2017 Class Schedule for current class details.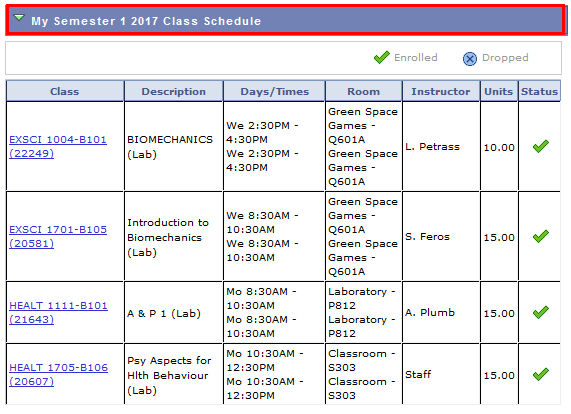 If you have a class in your Shopping Cart you wish to swap with, click on the drop down menu in the Select From Shopping Cart option.
Click on select.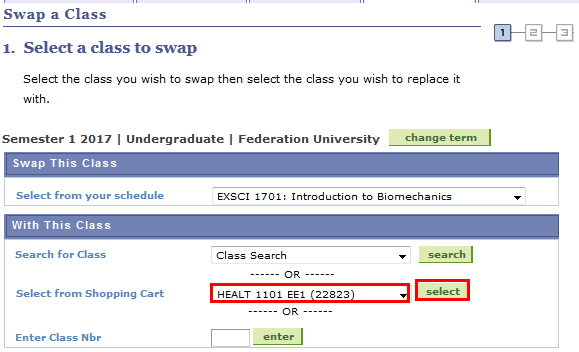 If you have no classes in your Shopping Cart select the class you wish to add by entering the Class Number, then click search or Search for Class, then click enter.

Using the Search by the Search for Class
Enter the Subject and the Course Number.
To return a search with all classes for the subject select the Subject and choose the correct level of program in the Course Career drop down menu, for example undergraduate.
Click SEARCH.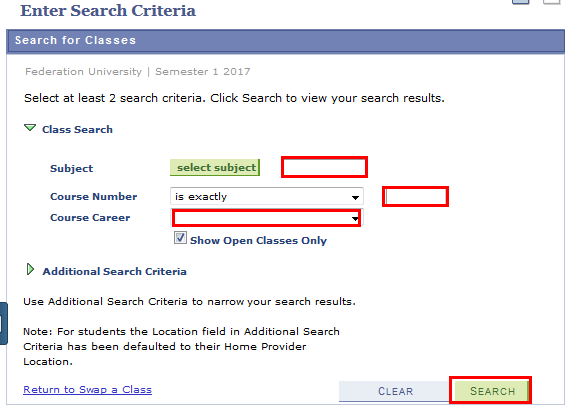 If the course is located at a different location, select the Additional Search Criteria and select the correct Location.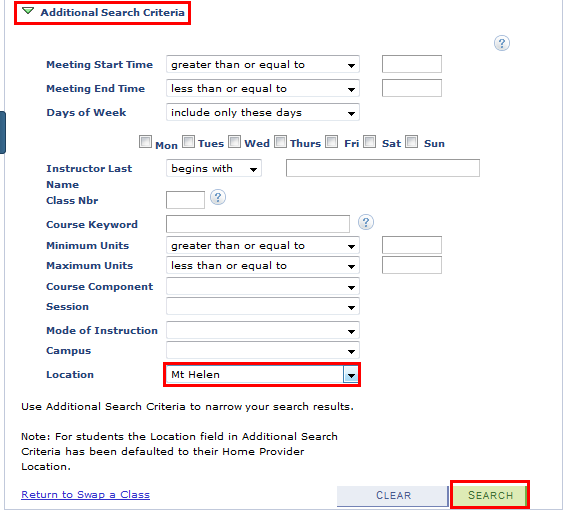 Click the SEARCH button.
When searching for a subject you may receive this message. Click OK to continue.


Select the class you want to swap with from the search results.

Check the details with the class you have selected and click NEXT.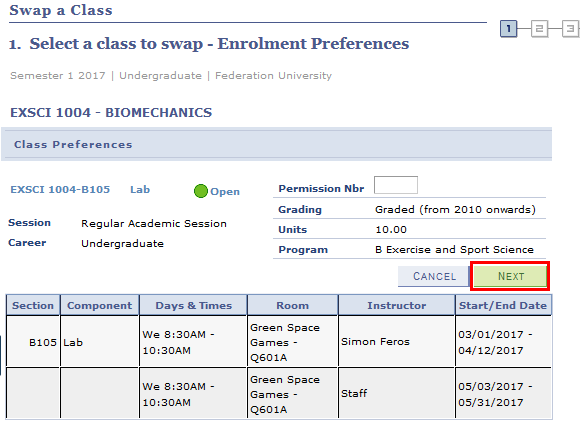 You will be provided with details of the class you are replacing and the class you are replacing it with.
Click FINISH SWAPPING to confirm the swap.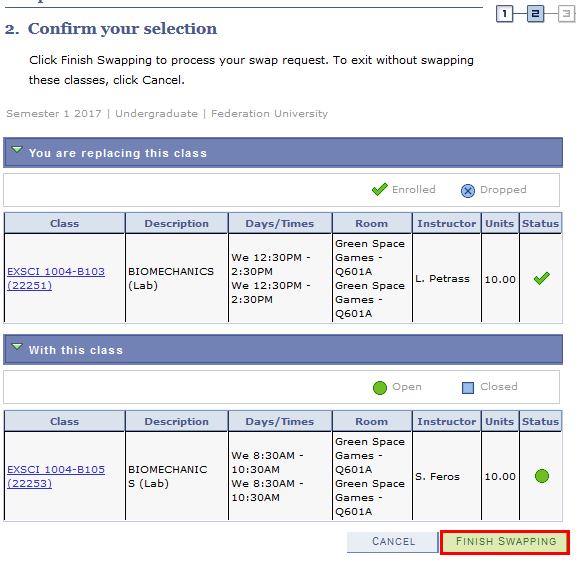 If you have been successful in swapping your classes you will receive a Success message.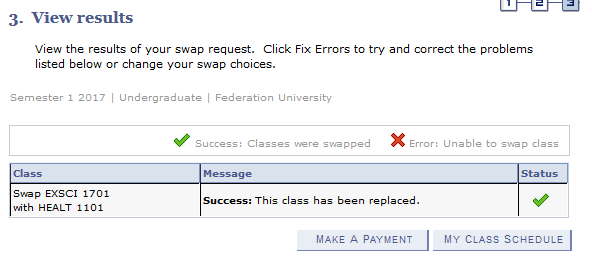 You will receive an error message if there is clash with your current classes, if this happens