NSVW Ballarat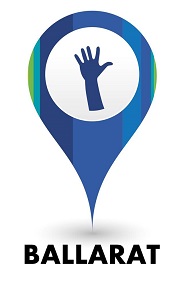 What's on in Ballarat for #FedUniNSVW16?
We have heaps of events and activities planned for the week at Ballarat's various campuses, all in the name of volunteering! Make sure you attend at least one over the week, and don't forget to check out the online options as well - everyone can get involved!
Over the course of the week, we'll be using the hashtag #FedUniNSVW16, so if you're sharing pictures, thoughts or any other content to do with volunteering, join the conversation!
When?
What?
Where?
Monday 8 August
Pop-Up Op Shop 11:30 - 1:30pm

Need an outfit? What about some homewares for your house? Something to read? Toys for the kids? Everything must go! Gold Coin donation per item, and all proceeds go to local charities.
The Hub, Mt Helen
Tuesday 9 August
Volunteer Networking Lunch 12:30 - 2:00pm

Join us for our inaugural Networking Lunch. This informal alternative will allow students and volunteer organisations the opportunity to mingle with each other in the hope of increasing participation in volunteering within FedUni and the wider community.
Albert Coates Bistro, Mt Helen
The Pop-Up Op Shop comes to Camp St 11:30 - 1:30pm

Another chance to pick up a bargain and do some good.
Student Lounge, Camp St
Wednesday 10 August
The Pop-Up Op Shop at SMB 11:30 - 1:30pm

Last chance to pick up a bargain!!
The Hub, SMB
Campus Clean Up 12 - 1:00pm

Help keep FedUni campuses looking beautiful! Join us for a campus clean up at our SMB campus.
Meet outside The Hub, SMB
Do it in a Dress Games 3 - 4:30pm CANCELLED

Grab some mates. Get a dress. Complete challenges. Educate a girl in Africa.
FedUni students will be wearing school dresses for the 66 million African girls who can't and we'd like you to join us!
Top Oval, Mt Helen
Thursday 11 August
Campus Clean Up 10:30 - 12:00pm

Help keep FedUni campuses looking beautiful! Join us for a campus clean up at our Mt Helen campus.
Meet outside The Hub, Mt Helen
Campus Clean Up 11 - 12:00pm

Help keep FedUni campuses looking beautiful! Join us for a campus clean up at our Camp St campus.
Meet outside Student Lounge, Camp St
FedUni SleepOut

We will be marking Homelessness Prevention Week by giving FedUni students and staff a small taste of what life on the streets is like. We'll be staying overnight outside the Library at Mt Helen.
Meet outside The Hub, Mt Helen